Last class period, we briefly talked about cakewalk dances and songs, and I decided to do some digging. I was very intrigued in the origin and history of cakewalks, as well as what type of music makes it a cakewalk.
According to Grove Music, a cakewalk is a "social and theatrical dance of African American origin, developed from a competitive "prize walk" done by slaves on antebellum plantations in southern states.1"
There are musical similarities between the cakewalk and ragtime, and I noticed this while I was perusing the Sheet Music Consortium database. Of the numerous results for "cakewalk", most of the sources are also listed as "two-step", and some are categorized as a ragtime also. See for example this image below the entry2 for "Raz ma taz" by William H. Smith.
The source fits into quite a few categories, and I also think it's interesting that ragtime and the cakewalk are so similar, yet I had never known the cakewalk to be anything but an elementary school carnival game.
Admittedly, my source-searching-and-locating process felt a little random this time. Eventually, I found a source titled "Raz-Ma-Taz", which is shown below. This piece was composed in 1901 by William H. Smith, and was intended to accompany a two-step dance.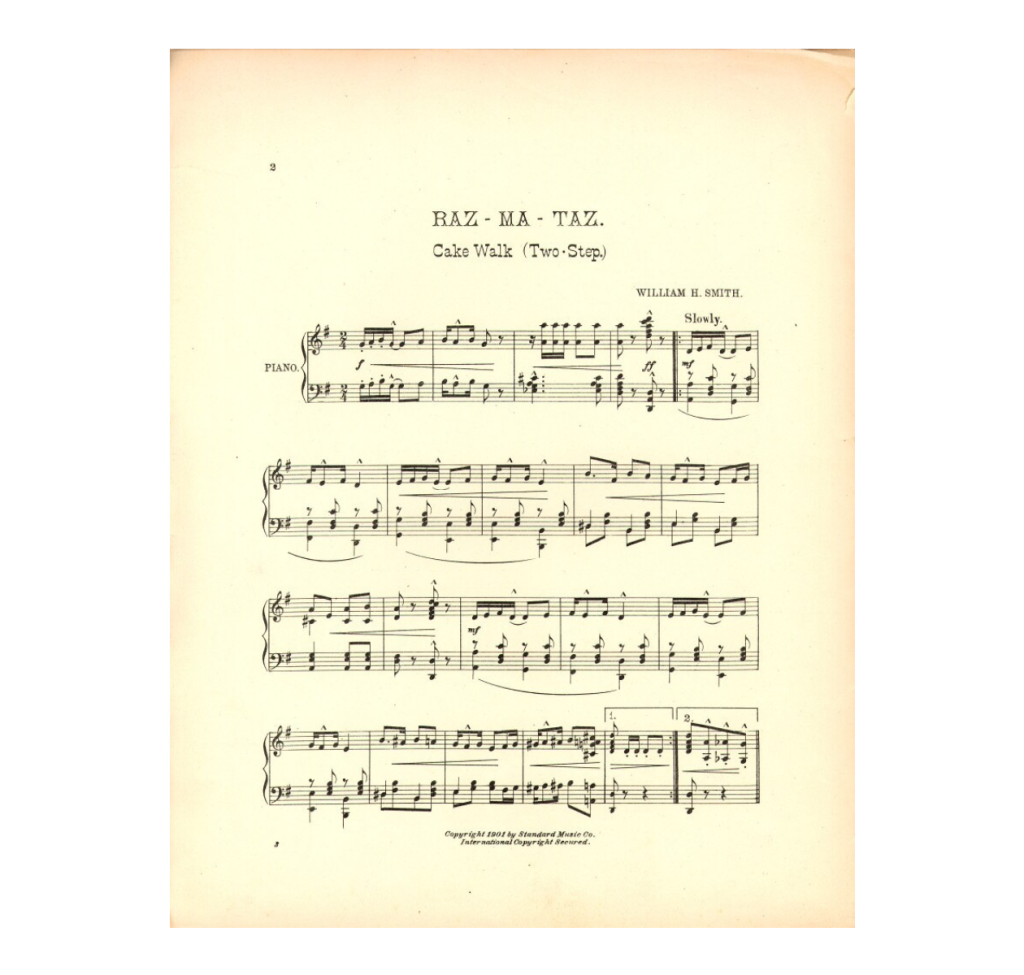 Something that immediately struck me was the obvious rhythmic similarities to some of the famous ragtime pieces we have all heard before.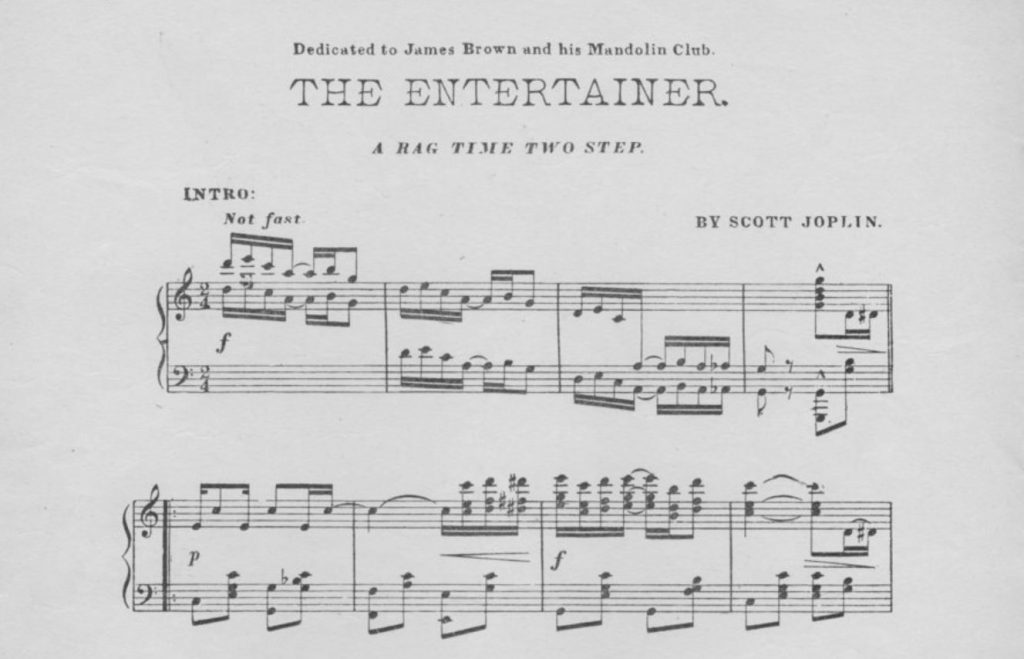 Looking at arguably one of the most well-known pieces in a ragtime style out there (above), we can see the rhythmic and structural similarities between these two pieces. From the left hand stride pattern prominent in both pieces to the syncopated melodic figures and flourishes, it is pretty clear that these styles are closely intertwined.
Works Cited:
[1] Conyers, Claude. "Cakewalk." Grove Music Online. 23 Feb. 2011; Accessed 26 Oct. 2021. https://www.oxfordmusiconline.com/grovemusic/view/10.1093/gmo/9781561592630.001.0001/omo-9781561592630-e-1002092374.
[2] Smith, William H. "Raz ma taz; Cake walk & two-step; What it is?." Duke University Libraries Repository. Last modified , 1901. Sheet Music Consortium (B-912). https://idn.duke.edu/ark:/87924/r4hh6hd6n.