When thinking about the style of American music, one composer may come to mind more than any other. With such a distinctive voice and beloved presence, Aaron Copland was an influential figure in American music, helping define a new era of what American music means. Copland believed in popular American and traditional music and brought a contemporary feel, a comfortable feel.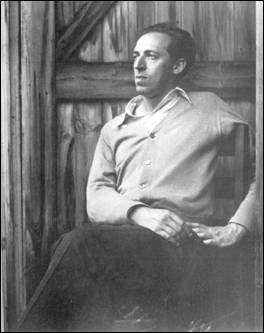 One exciting thing about Copland, which I learned in class last year with Louis Epstein, is that Copland studied with French teacher Nadia Boulanger from 1921-1924. The challenging aspect of this relationship is that as a labeled American composer, he was taught by a French musician, a very influential genre of music in the 1920s. French music in the 1920s was largely influenced by Les Six, members such as Poulenc and Milhaud.1
He was different in that he incorporated known forms of American music such as folk and jazz into his pieces while also having a slight French influence, unlike other composers of the time. Above is the first draft of Appalachian Spring which would later become one of his most well-known compositions.
Copland had countless correspondence with countless people, yet I would like to focus on the correspondence between him and Nadia Boulanger. Nadia and Aaron had many years' worth of contact. This specific correspondence below is from April 19th, 1929, and is Copland writing to Boulanger. He writes of advertisement propositions and asks Boulanger to play for him.
Based on this relationship, I still think that his music can be classified as very American. Copland, however much he was influenced by the French, was also influenced by numerous cultures and countries. That is what American music is. Cultivation of different music and ideas in one. Aaron Copland brought great artistry to American music and changed the way American music was defined.
1 Hitchcock, H. Wiley. "Aaron Copland and American Music." Perspectives of New Music 19, no. 1/2 (1980): 31–33. https://doi.org/10.2307/832568.
2 Copland, Aaron. Appalachian Spring First Rough Sketches. Notated Music. https://www.loc.gov/item/copland.sket0024/.
3 Copland, Aaron. Letter from Aaron Copland to Nadia Boulanger, April 19.  Manuscript/Mixed Material. https://www.loc.gov/item/copland.corr0121/