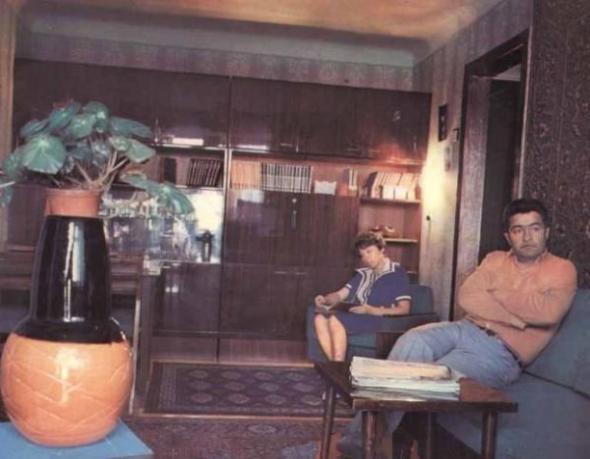 http://maxpark.com/community/3588/content/1812736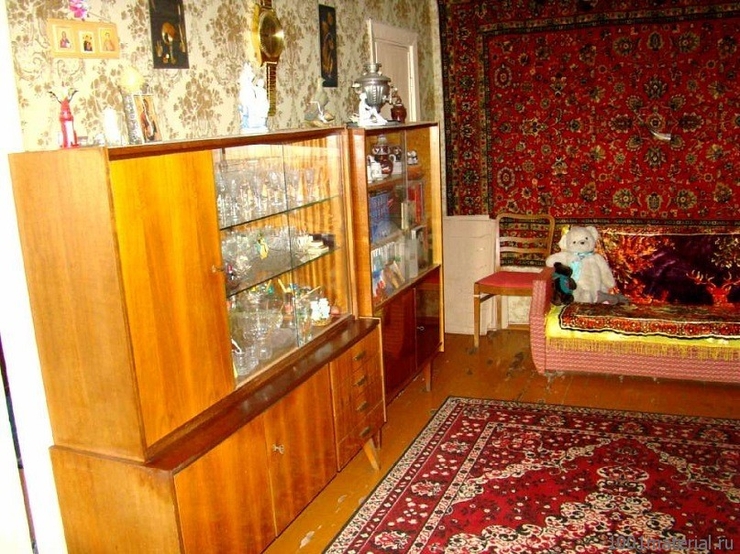 http://www.spletnik.ru/blogs/shtuki_i_fetishi/76327_zhilyo-v-sssr-interer-i-byt
An experienced eye can easily differentiate the interior of a Soviet apartment from any other interior. The distinctive features of a typical Soviet flat are the following: a lot of reddish-brown carpeting, even on the walls, a common type of high-gloss furniture, as we can see in Kuznetsov's apartment, like this big brown wall cabinet full of books, the treasure of the Soviet citizens.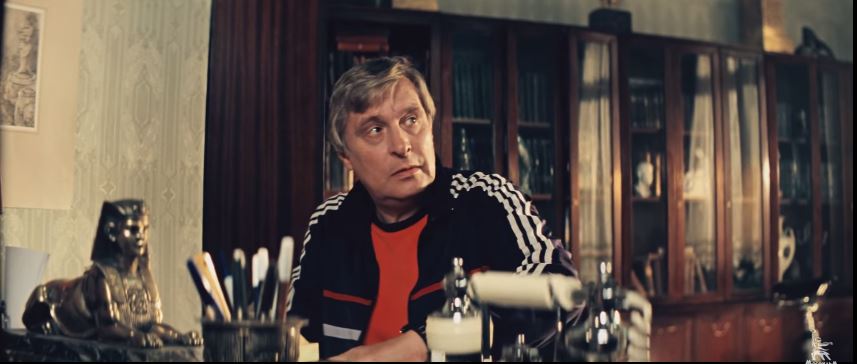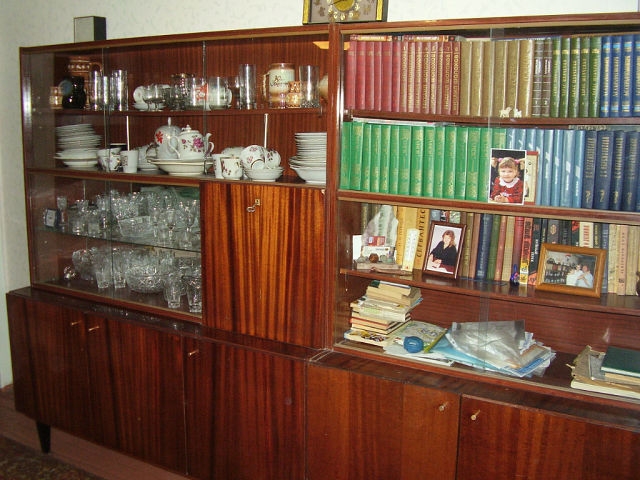 http://www.spletnik.ru/blogs/shtuki_i_fetishi/76327_zhilyo-v-sssr-interer-i-byt
In the Soviet times, books used to be extremely valuable and therefore they passed from generation to generation and were almost never thrown away. Even in modern Russia, in the apartments where the elderly live, there are whole libraries of books in such wall cabinets. In the professor Kuznetsov's apartment there is also an exercise bike, one of the prestigious western novelties, that most Soviet citizens didn't have. It was another sign of status in the late USSR.