Song collections can be made for multiple reasons. For memory, for keeping record, or just to have as a collection. For BIPOC musicians and composers it can be a way to get their music to a wider audience and make sure that their music lives on.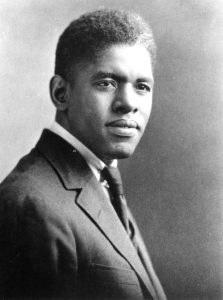 Ronald Hayes (1887 – 1977) is a notable American lyric tenor. He studied for four years at Fisk University in Nashville and spent 12 years in London and Paris after school. It was in Europe that he met other African musicians and his meeting them led him to discover the importance of the African-American folk songs that were sung by enslaved people in America around this time. He eventually obtained some recordings of African music and decided he wanted to put a song collection together for the general public as well as other Black musicians at the time.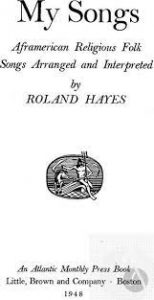 This collection is called My Songs: Aframerican Religious Folk Songs and it is organized into several panels to make choices of what to sing from it easier. He notes a specific panel to look at if you are planning to sing any songs for an Easter service in the forward of this collection. As the collection goes from panel to panel of songs (of which there are 30 total) he writes a few paragraphs about singing these songs in concert as well as their cultural importance.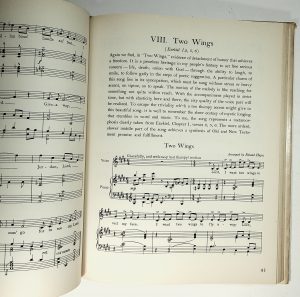 We've talked in class a lot about how when looking at a collection of anything, it's vital to take into consideration who made it, what's in it, how old it is, and observe any other bias that might be present in the collection. For this one specifically, it is interesting to think about what wouldn't be there if a white person had put it together. There probably would not be notes about the notation or markings and how those stem from African music traditions. The collection would also probably not be categorized the way it is in this book. There is also no negative light around this being Black music – he praises the tradition because it was what he grew up with. I don't think a white person during this time period would've done the same.
Collections like these are vital to the preservation of music. No matter where they come from or what kind of music is in them, it is vital that these collections live on so that musicians for generations after can learn from them and have these traditions within arms reach.
Works Cited:
Hayes, Roland. My Songs: Aframerican Religious Folk Songs. Atlantic Monthly Press. Alexander Street, https://search.alexanderstreet.com/view/work/bibliographic_entity%7Cbibliographic_details%7C355608. 
https://en.wikipedia.org/wiki/Roland_Hayes