As I was perusing the Manitou Messenger archives, I stumbled upon a very provocative and passionate article written by first-year student Catherine Mckenzie in the year 1989.  In her article, entitled "Music department needs diversity," Mckenzie decries the lack of representation among music students and professors at St. Olaf, as well as the conspicuous absence of a jazz music degree program.  She feels that, as a music student of color, she has no role models to look up to and no way to learn about her cultural heritage.  
Pondering Mckenzie's words, I can't help but feel that nothing has changed since 1989.  There is still no jazz program.  There are still astonishingly few music professors of color.  There is still no one to teach students like Catherine Mckenzie about their musical and cultural heritage.  Mckenzie, writing in 1989, might just as well be describing the college I attend today.  Despite the many outraged cries for help from diverse members of the student body, St. Olaf remains a bastion of whiteness and privilege.
"It would benefit all to see how diverse the music field is becoming"

-Catherine Mckenzie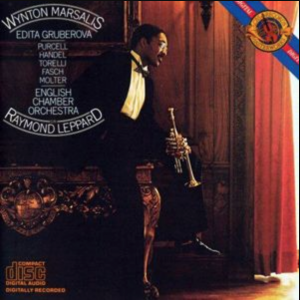 Despite the egregious lack of representation among students and faculty, the college does present a wide array of music by black artists in its collections of audio LPs and CDs.  In Mckenzie's article, she lists several artists of color who have inspired her and paved the way for other artists, including Jessye Norman and Wynton Marsalis.  Both are represented in the collections at Halvorson.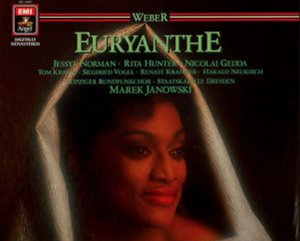 In this way, it seems as though St. Olaf College, like white America as a whole, at once embraces black art and distances itself from that art's creators.  There is black music in our record bins and there are black spirituals on our concert programs, but are there black students at our desks?  Black professors behind our lecterns?  Celebrating great artists like Norman and Marsalis is a good place to start, surely, but St. Olaf has a long way to go before it can truly call itself a diverse institution.
Sources
Marsalis, et al. "Wynton Marsalis Plays Handel, Purcell, Torelli, Fasch, Molter."  New York, CBS Record Masterworks, 1984.
Mckenzie, Catherine. "Music department needs diversity." Manitou Messenger, 28 Apr. 1989.
Weber, et al. "Euryanthe: [Romantic Opera in Three Acts. Libretto by Helmina Von Chezy]." Angel Records, 1975.