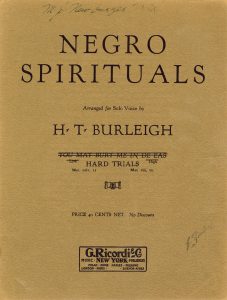 Hard trials. Something every single person on this planet can relate to. When I think of hard trials the first thing that comes to mind is a difficult experience, finding yourself in a quagmire, if you will. In actuality, it is an unpleasant experience that attempts to prevent you from further reaching your desired goals. My question to you, dear reader, is how do your goals and desires differ from, or share similarities with, enslaved African Americans of the 16th, 17th and 18th century? I'm sure there is a lot to say about the differences in end goals between enslaved African-American and members of today's current population, but a similarity I believe both parties would attest to in some way is the desire for freedom. Freedom comes in a variety of forms and entities, from the liberation African American slaves worked relentlessly to secure, to the inner landscape of one's mind, where the desire is to free the self from the turmoil we all encounter. What this all boils down to is that freedom in all aspects is a sacred thing, and hard trials can be the building blocks of our lives, as long as we respect and adhere to their lessons with all of our love and strength.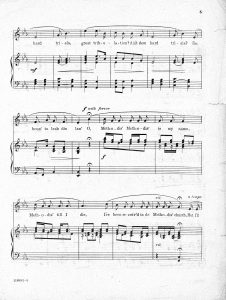 There is no better example of a composer who encapsulates aspects of freedom, hardship, faith and desire into his musical arrangements than H. T. Burleigh. H.T. Burleigh was one of the first African-American composers who utilized negro spirituals in his use of composing classical repertoire (both vocal and instrumental) and enjoyed public recognition and a high degree of success as a black composer. In Burleigh's arrangement of "Hard Trials," written in 1917 from his collection of Negroe Spirituals, the listener is likely to be deceived by the title in comparison to listening to the piece. Rather than a somber piece, it is almost cheerful in its tempo and lyrics. When you think of hard trials you may think of some of the examples I elaborated on above, trials accompanied by frustration and heartbreak, however Burleigh's arrangement of this spiritual is one that emphasizes joy and hope over frustration and heartbreak. The piece incorporates textual ideas supporting the strength found in religioius doctrines including the deeply held beliefs voiced by a Methodist slave. The piece speaks to the strength and preservation that religion offers an individual, especially one who is enslaved, through the lyrics, "Methodis' is my name, Methodis' till I die, I've been reciev'd in the Methodis' church." I believe that the way these lyrics are arranged highlights the joy and promise of an afterlife that the singer aspires to, despite the brutality of white supremacy. The melody is written in E flat major, a key that brings a bright bounce and rhythm to it, painting the picture of a woman out on a leisurely stroll contemplating a brighter future and always moving forward despite the current harsh realities. It also depicts how religious faith is an aspect of one's life that positively uplifts yourself and others, helping you overcome hardships when face to face with a difficult situation.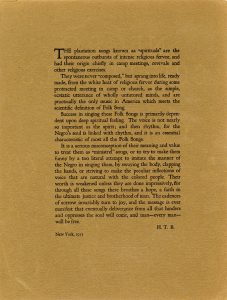 Inside the front cover of Burleigh's book of Negro Spirituals you will find notes Burleigh instructs the listener to read and reflect on before listening to his spirituals. An important aspect of this writing is the importance for the integration of both religion and music in one's life to create a deep seeded spiritual experience. This mindset is required in his eyes, while singing spirituals and folk songs. Burleigh refers to a sense of spirit one must have and its priority over a uniquely beautiful voice. To Burleigh, this sense of spirit is idolized through the "spontaneous outburst of intense religious fervor." This outburst is similar to the notion within the baptist and other Christian faiths to "get happy" and accept Jesus Christ as their personal lord and savior. The spiritual musical score and its lyrics arranged by Burleigh are hopeful, aspirational and diametrically opposed to the harsh realities of day to day life as an enslaved person. The most compelling aspect of "Hard Trials" is that it is all accomplished within the realm of classical music by a black composer, and in this recording, featuring a world renowned black contralto soloist, Ms. Marian Anderson.
Works Cited
"H. T. Burleigh (1866-1949)." The Library of Congress, https://www.loc.gov/item/ihas.200035730. 
"Sheet Music Consortium: Home." Sheet Music Consortium | Home, https://digital.library.ucla.edu/sheetmusic/#fieldquery=Slave%2520spirituals&searchType=regular&start=150&rows=10&keyword=Slave%2520spirituals&titles=false&names=false&places=false&publishers=false&subjects=false. 
Simkin, John. Spartacus Educational, Spartacus Educational, https://spartacus-educational.com/USASsongs.htm.