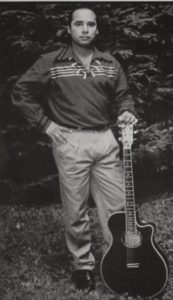 When studying Native American music, it is common to hear the earliest recordings of indigenous music taped by Francis Densmore in the early twentieth century. As students and musicologists, we turn to these recordings for many reasons. We listen in order to observe and acknowledge the history embedded in this music. We hear both the beauty of the long-standing traditions of Native American people, along with the racist beginnings of our own field of study. Numerous intense emotions are wrapped up in these recordings: awe and curiosity along with disappointment and generational pain. While there are many excellent educational and valuable reasons to listen to these recordings, what if we continued our study of Native American musicking by fixing our gaze on the more recent past, or even the present? Perhaps by observing the recordings and music being created and produced by Native Americans during the more recent past, we can begin to understand what this music sounds like today and what influences and is influenced by this music. By examining a music review from a 1996 publication of Akwesasne Notes along with some of the music that the artists mentioned in the article wrote and produced, we might begin to learn more about what the soundscape of the modern Native American has begun to sound like in recent history.
When reading through Radioactive Indians – Music Reviews by Alex Jones, the variety of musical influences used in modern Native American music becomes operant. For example, Jones describes the music of the ensemble Brian Black Thunder "as country music with some rock flourishes". The instrumentation of Brian Black Thunder's music also includes. "mandolin, strings, piano, [and] organ" (Jones 114). A musical feature from the same periodical entitled Howard Lyons: Traditional Roots Empowering Contemporary Music, also describes the way that genres and influences intersect in the music of Indigenous musicians. In this feature, Lyons' album Hope and Dreams is described as a combination of "the beautiful rhythms and repetition of traditional native music" and "the acoustic instrumentation and simple melodies of mainstream folk music" (117). Both of these examples, along with many others in these articles, exemplify an effort made by Native musicians at the time to embrace some musical features which would be beyond the boundaries of what might be considered traditional Native American music.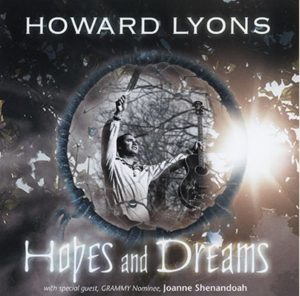 There does seem to be a variety of ideas about the role of genre bending in Native American music today. In an article in News from the Indian Country, Lyons states, "I would like to stay close to my roots because there is so much that can be said through my music and through our history that people can benefit from". In addition, Lyons stated that he does not wish to capitalize on the sacred musical traditions of his tribe. While his music is clearly inspired by his identity, he appears to value having a separate spiritual life rooted in the music traditions of his tribe. 
By turning our eyes towards music made by Native American composers and performers in the recent past and present, we might begin to see this music as a living, ever-changing and developing art rather than something stuck in antiquity with Francis Densmore. If we claim to value representation in our field of study, we ought not allow Densmore to clearly stand out as a primary figure for native musics. Instead, we ought to look to present and past musicians and artists who continue to the work of creating this music. In so doing, we can work towards creating more accurate portrayals of what a certain musical community looks and sounds like. 
Bibliography:
Jones, Alex. "Radioactive Indians – Music Review." Akwesasne Notes, 1996, 114-116. 
Lyons, Howard. "Howie Lyons Music." Howard Lyons: Native American Musician. https://www.howielyons.com/music.html. Accessed 21 September 2022.
Murg, Wilhelm. "Musical Spirit Walker – Interview with Howard Lyons." News from Indian Country, Jul 15, 2002. ProQuest, https://www.proquest.com/newspapers/musical-spirit-walker-interview-with-howard-lyons/docview/367717161/se-2.
"Howard Lyons: Traditional Roots Empowering Contemporary Music." Akwesasne Notes, 1996, 117.