Democracy and the Arts
Exploring the intersections of artistic practice and arts policy in Washington, D.C.
What roles do the arts play in shaping and reflecting democracy? We spent the month of January, 2020 in Washington, D.C. finding out. As a group of 24 students and two course leaders from St. Olaf College in Northfield, Minnesota, we attended performances, visited museums, engaged with community members, and met with arts professionals and civil servants and our representatives. But we didn't just come to learn: we also set out to make a difference. By the end of the course, each student generated an arts-centered policy proposal that they delivered to those with the power to make change through and in the arts, from school board members and city councillors to college administrators and congresspeople. Keep scrolling down to read students' reflections on their experiences, or click the following links to learn more about the course's structure and assignments, see a map of site visits, and meet our community partners.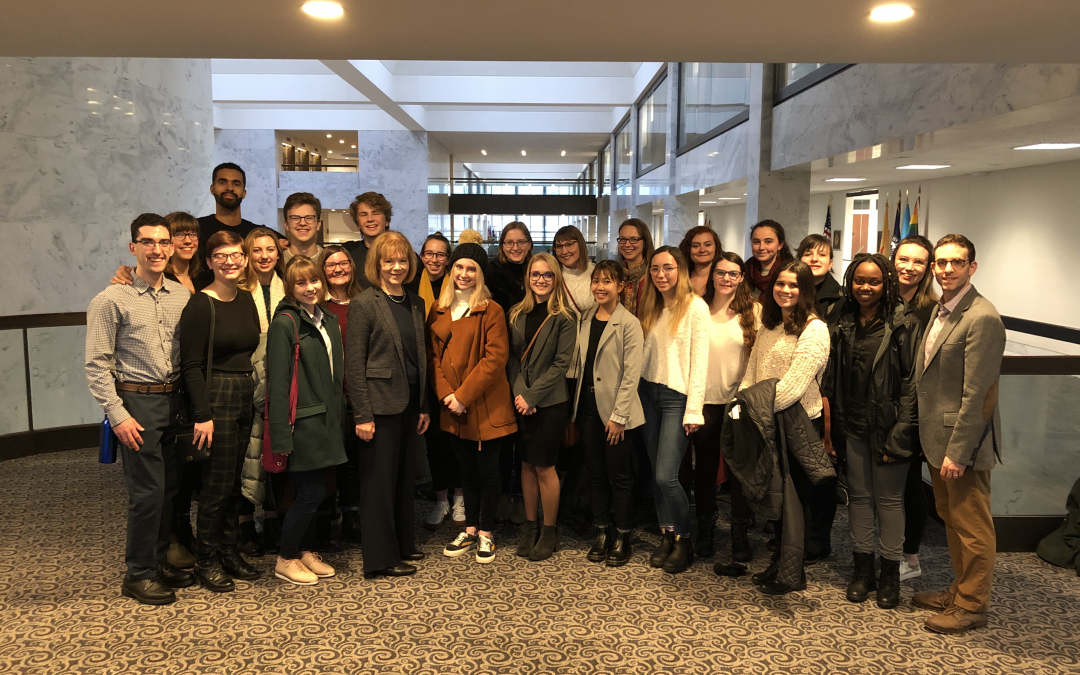 At our orientation meeting, one of the first activities we did was a K-W-L (Know, Want to know, Learn) chart. Of course, at that point, we could not complete the L (Learn) row in the chart because we had not left for DC yet, but these were some of my answers to the K (Know) and the W (Want to know) rows: I know the definition of democracy based on a political science major perspective I know there is widespread abuse of power in world politics I want to know to what extent does the US...
read more