Yamme Leung
Director of Education, WWF-HK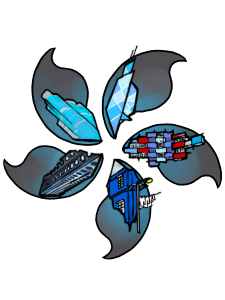 Yamme Leung joined WWF-Hong Kong in 2001 as an Assistant Education Officer. Now the Director of Education, he oversees the development, implementation and evaluation of school education programs at all WWF centers. Yamme also works closely with the South China Wetland team to develop and monitor education work in South China. He holds a Master of Science in Environmental Management.
"Because we believe that in order to sustain the momentum of environmental education, multiplying is really important, because we cannot do everything. We are just the educators maybe facing the students once in their lifetime, and then that's it. This lasts for a couple of days, or even a couple of hours. This is really not enough…"
Yamme Leung Transcription
In order to sustain impact we have to train the teachers up, because they are the ones to face the students for a long time, more than years. So this kind of lifelong learning relationships is the key, another key, for effective environmental education. So, I start to create new programs, okay, to engage teachers to do something in the schools, and also in the regional level. So this is, I will say, this is the third era of my life in the journey. I think it is proceeding.
"We always use the term glocal — G-L-O-C-A-L — to describe our work here in Hong Kong because WWF is an international organization. So we have a good global perspective. So our advantage is we can bring the global perspective to local contexts. So we know a lot about what is happening around the world; the environmental threats…"
Yamme Leung Transcription
…the conservation issues, but because we are a global organization, we have offices across all the world. We have different national or program or city office. We do work with each other, so we can work together to, sort of, come up with the solutions on the local basis, because people are living locally in their own community, in their own city. We can bring the global knowledge, translate them into locally practical solutions for people to use. So I think this is the major reason why the government, at that time — 1980s — invited WWF to set up office in Hong Kong and assigned Mai Po Nature Reserve management as a first, most important task, for WWF-Hong Kong to take it. Since then, we keep up our works, apart from managing the areas, we use the area as an education and also training centers for different wetland managers across the region.
"Yes, Mai Po is very important regionally because it is a stop-over site for water migratory birds along the East Asian-Australasian flyways. For many bird species, they need to migrate from the North to the South and vice versa because they have to avoid the very cold season in the Northern hemisphere in the winter time, and then they need to…"
Yamme Leung Transcription
…
travel South, all the way to Australia and New Zealand to enjoy the warm time at that period. 
So along the whole journey, Mai Po is actually situated at the middle of the flyway, so many birds — I would say up to tens of thousands of migratory birds — they spend their time at Mai Po during their migration to rest, to feed, and some of them even do the mating behavior there. 
So that is why Mai Po is extremely important in the region. And also in Hong Kong, you know that Hong Kong is just a small city, and many areas are highly developed, many high-rise buildings, so this creates the scenario that Mai Po is a very precious, very important remaining site of nature for the wildlife to inhabit and for people to enjoy. That's why this is a very super important area, from [an] ecological point of view.
"For myself, I try to be a role model in my family. So, I've got two kids. The elder one is six years old and the younger one is just three years old. So, I'm proud to say they don't use disposable utensils. No plastic bags, no plastic fork, no plastic chopsticks. So when they go out, they bring their own utensils. They bring their own handkerchiefs and box…"
Yamme Leung Transcription
…so that they don't produce any waste when they go out. In my home, I have set up a recycling system. I do create a zone for recycling. So my kids know how to put their items in the correct bins — plastic, glass, metals, paper. They know all the recycling works in Hong Kong. And also, in their spare time, I do spend time with them to go to Hoi Ha Wan, Mai Po wetland park, to nature to do some hiking. Although, it is hard for them sometimes. For kids, you know, they want to stay in the comfortable area under air conditioning. But I do choose to do it in the time when the weather is better, cooler. I will grasp every opportunity to bring them out to enjoy nature. So when it's at home, they do watch TV, but I don't allow them to watch rubbish TV programs. I try to let them watch BBC documentaries, Planet Earth, Life, Planet Ocean these kind of things. And I will have to do, sort of, interpretations when watching the documentaries with them because for some of the contents, they may be quite difficult, complicated for my kids. So I try to simplify the materials, the content, and then translate to them. So this is how I try to become a role model in my home. [I] hope my works and my behavior can positively influence my kids in the future.