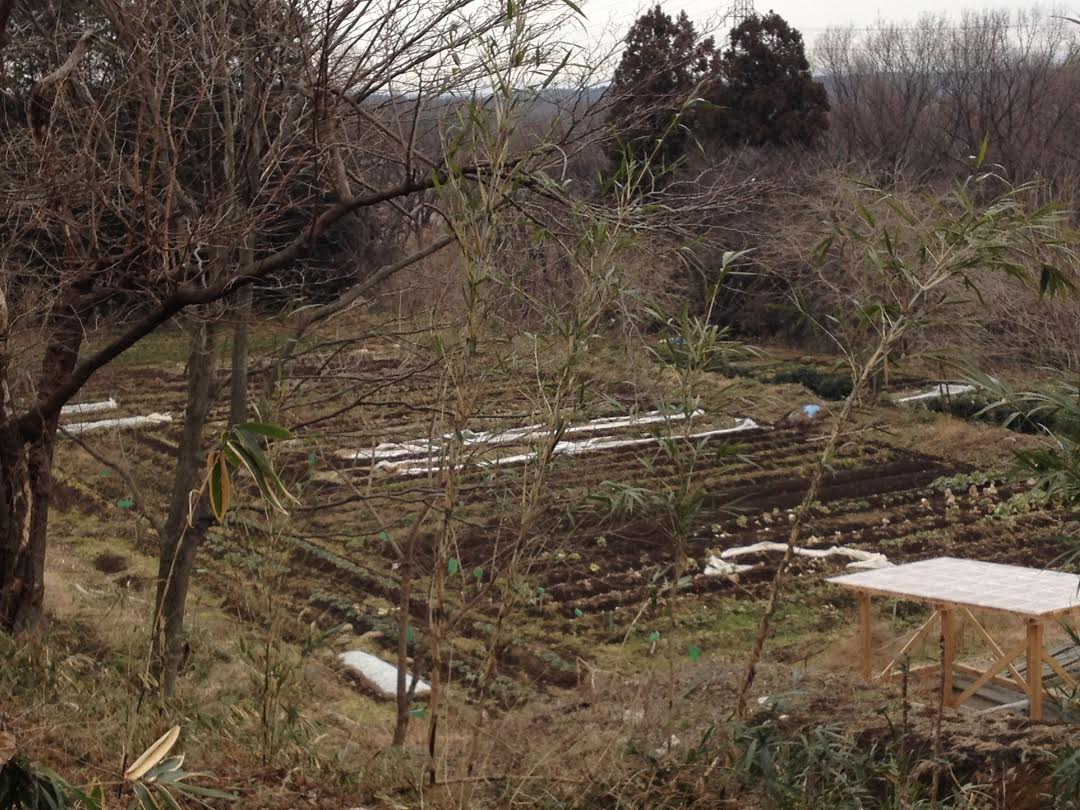 Asian Rural Institute アジア学院
Nasushiobara, Japan
The Asian Rural Institute (ARI) trains grassroots leaders from Asia, Africa, and the Pacific via the study of rural development and organic farming.  ARI focuses on the interconnectivity between life and food, and sustainable living. We have two partnership projects that engage students in the work of ARI, a summer community development internship at ARI for St. Olaf students, and January term courses on environmental sustainability in Japan and environmental research.
Beginning in January 2015 students investigated community-based approaches to environmental sustainability and explored how ARI builds on local Japanese resources to support its mission of training rural leaders from developing countries in organic agricultural practices. Activities included field trips in Tokyo and Nagano prefecture, discussions,and symposia with Japanese students, as well as hands-on participation in the daily food life at ARI.  In January 2016 the AS/ES 277 and AS/ES 396 courses were based here.  Many joint seminars on sustainability and organic food production were held.  ARI Director Tomoko Arakawa arranged for more of the international staff to stay on campus during our stay, so our interactions were even richer and more varied than the prior year. The courses operated again in 2018 and 2019. To read the blogs and see photos, click the year 2015, 2016, 2018 and 2019.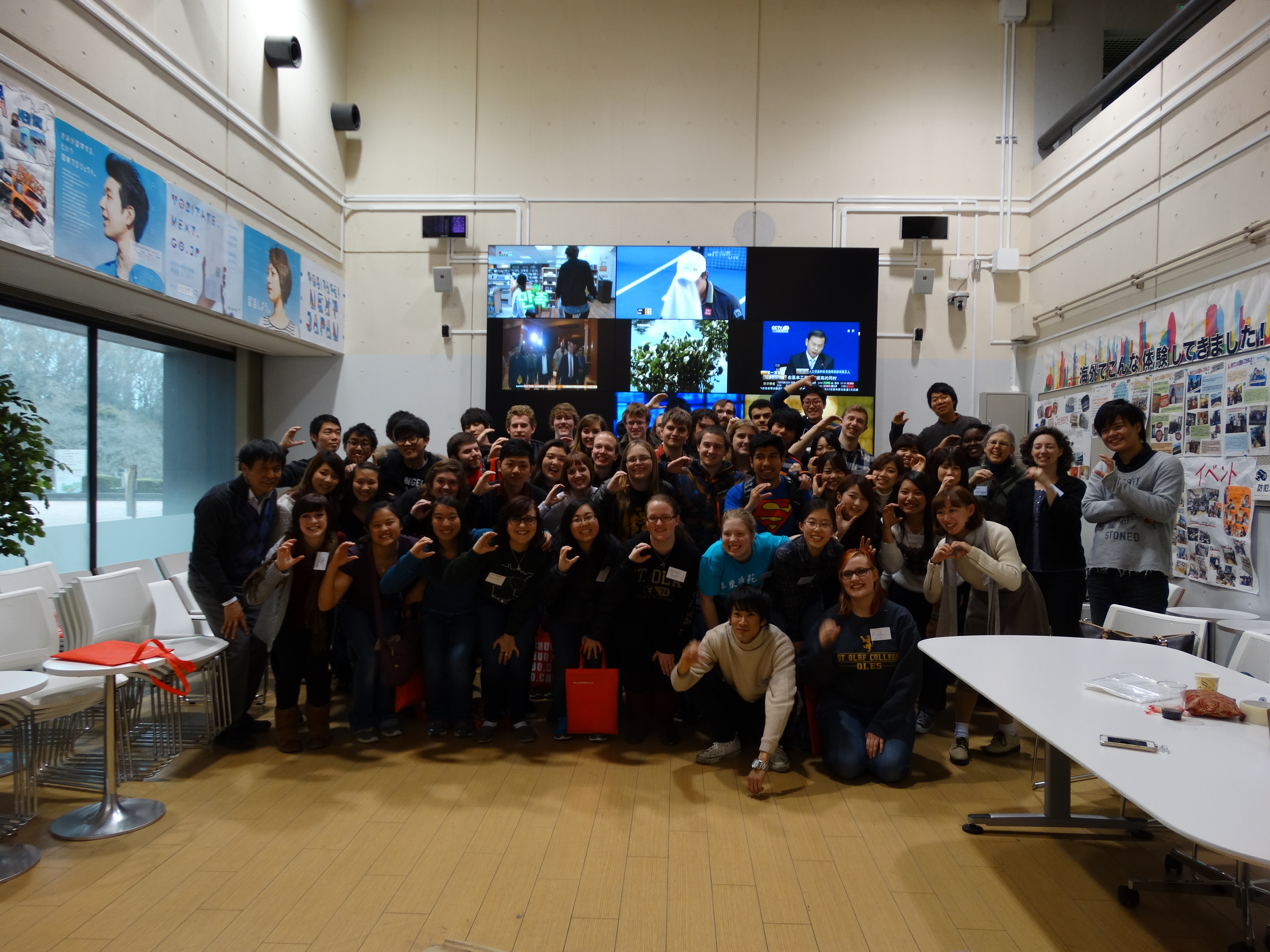 Chuo University 
中央大学 
Hachioji, Tokyo, Japan
Chuo University and St. Olaf students have connected on several occasions through Chuo Professor of Economics, Hiroshige Tanaka and the St. Olaf Asian Studies Department. In January 2015 Professor Tanaka, and his students hosted the Asian Conversations program at Chuo University. See more photos here.  Again in January 2016, students spent a day at Chuo University hearing student reports on Japanese food and the environment as well as discussed their work together.

East China Normal University
华东师范大学
Shanghai, China

The Chinese language cohort of the Asian Conversations group was based at East China Normal University during January, 2015.  As part of their coursework they read about food and the environment, and heard a talk by Professor Yue Che on "Environmental governance in Shanghai, China: Achievements and Challenges."   After the talk the St Olaf students engaged in a lengthy dialogue with graduate students from ECNU related to environmental science and ecology and their research in China.  In 2016, the full Asian Conversations group heard lectures by Prof. York Che and his graduate students on air quality research and water improvement techniques in Shanghai.
Hokusei Gakuen University
北星学園大学
Sapporo, Hokkaidō, Japan
In October 2014, environmental economist Professor Katsuhiko, and two of his economics students from Hokusei Gakuen University visited campus to learn about the St. Olaf community's environmental and sustainability initiative. During October 2015, two staff from Hokusei Gakuen visited St. Olaf to plan a return visit to the campus by Prof. H. Nohara and three of his students and to begin planning a summer visit from St. Olaf faculty and students in Japan. In February 2016, St. Olaf hosted Prof. Nohara's second visit, which included having Nohara and three students visit more than eight different courses at St. Olaf, enjoy field trips to our cafeteria and other environmentally-friendly facilities and to meet with students socially. During the CURI project, Hokusei hosted the two St. Olaf faculty and five students for five days at their campus in Sapporo, Japan. Activities included multiple demonstration ecotourism visits, workshops, focus groups and class attendance, along with social exchange. Eight Hokusei students and Prof. Nohara also traveled to Fukushima to join the St. Olaf team during its research work there.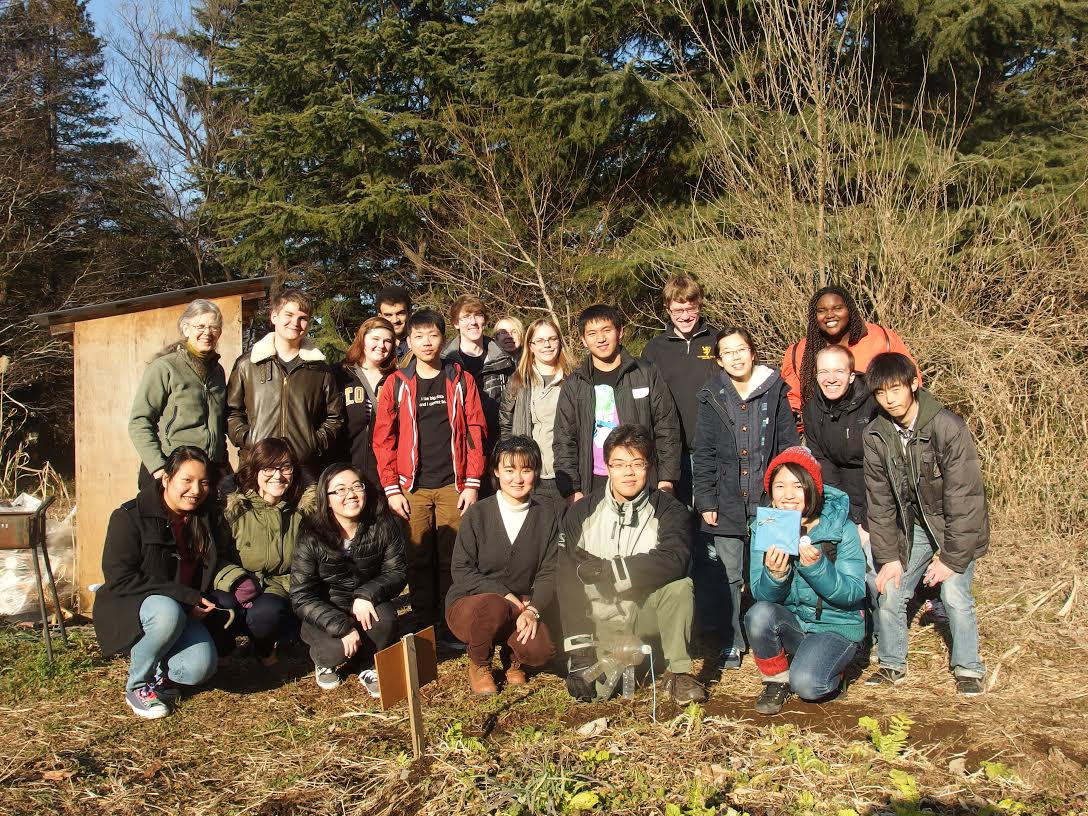 International Christian University
国際基督教大学
Mitaka, Tokyo, Japan
The Japanese language cohort of the Asian Conversations group was based at International Christian University during January, 2015.  As part of their coursework they read about food and the environment, met with an ICU class studying agriculture, and visited the vegetable gardens of the ICU student farmers club. In 2016-2019, students were again based at ICU for the two weeks they were in Tokyo.  This year they heard a lecture by a visiting Greenpeace research associate on Japanese environmental activism.
Kitakata, Fukushima

喜多方市
Government & Citizen groups

Organic farmer and activist Akihiro Asami seeks to increase tourism to his small city in western Fukushima prefecture and so arranged for two-days of exchange between the 2016 St. Olaf CURI group and three local tourist officials, who planned a sample itinerary that included a tour of local artisans' shops, a hike in a national park and basket-making experience.  The St. Olaf group also met with students from NUIS and HGU while in Kitakata for a local history lecture, shared meals, a hike along irrigation canals, and a workshop on our shared theme of rural revitalization.  With Asami, the group transplanted rice seedlings and made soy sauce and miso.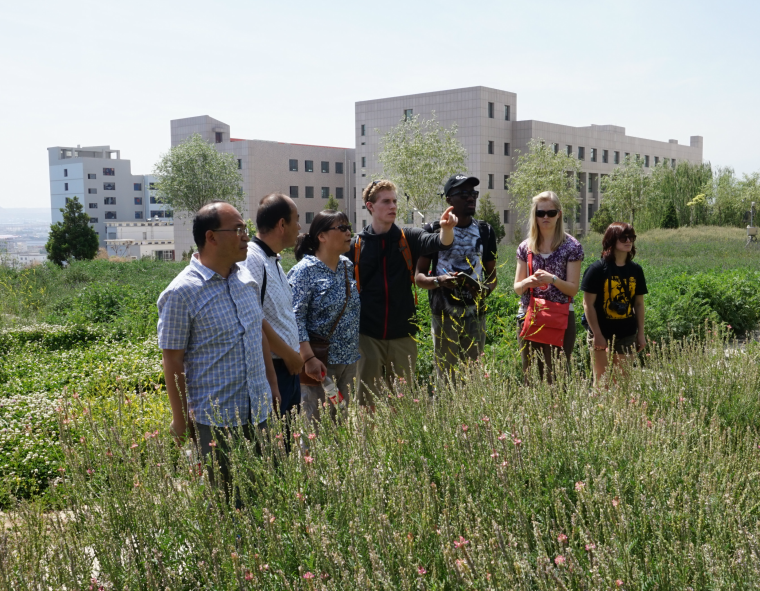 Lanzhou University 兰州大学 
In the summer of 2015, St. Olaf Professor Xun Pomponio and two St. Olaf students will research sustainable development in Pingliang, Lanzhou Province, studying how local farmers try to achieve sustainable growth in their agricultural output and income while combating the loss of topsoil and water in the high plateau region. They will focus on farmers' crop yields, crop diversity, water and nitrogen use, and their income as the result of sustainable practices.
Click here to visit their site.
Niigata University of Information and International Studies
(NUIS)  新潟国際情報大学
Professor Toshio Ochi and twelve of his seminar students joined the CURI team from St. Olaf and the Hokusei Gakuen team during a two-day on-site workshop, focus group and field trips in Kitakata, Fukushima in the summer of 2016.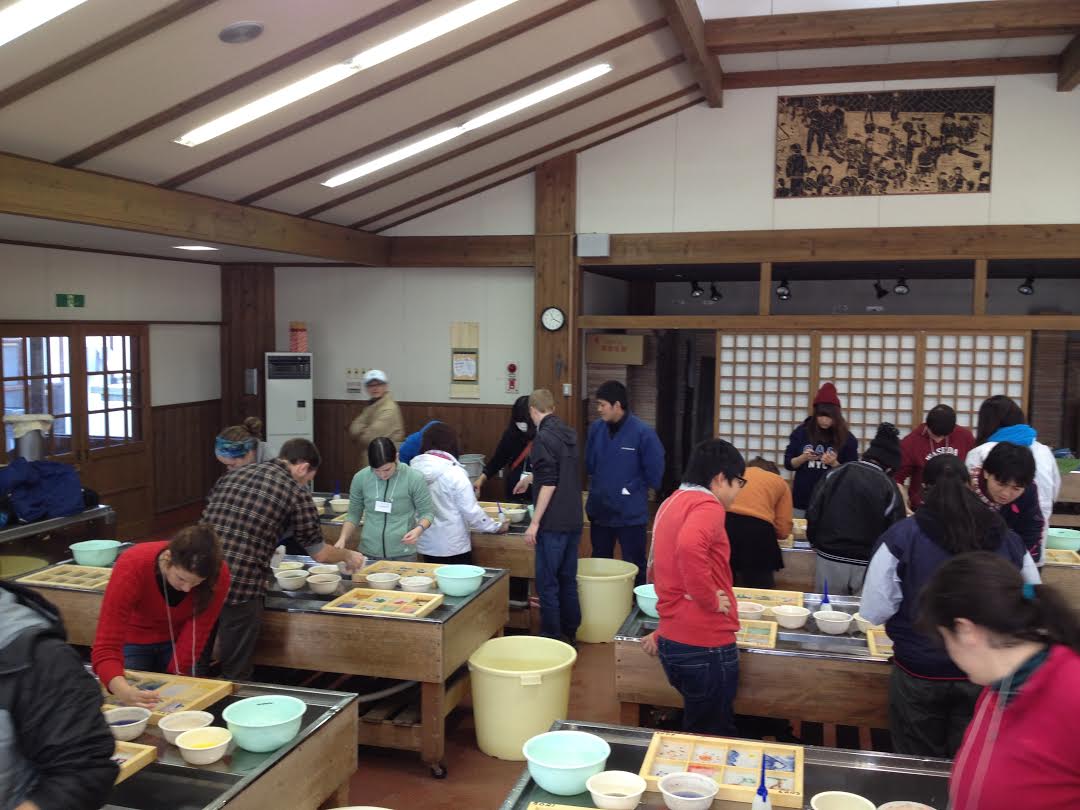 Tokyo University of Agriculture
("Nodai" University)  東京農業大学
Students in the Environmental Sustainability in Japan class deepened their understanding of rural Japan by joining Tokyo University of Agriculture (Nodai) students in their annual field trip to the Otaya Festival in Nagawa-machi, Nagano.  Nodai has a long-standing community research and engagement project with the people in this mountain farming town.  They introduced us to their friends and colleagues there through a field trip organized around traditional cultural products, like rice paper, and winter celebrations including mochi making.  In 2016, the AS/ES277 and AS/ES 396 courses again joined with Nōdai students to attend the Otaya winter festival and to discuss problems of depopulation and traditional knowledge loss in rural Japan.  They met the Nagawamachi mayor and new city officials this year, and also enjoyed meeting with faculty and students from another Nōdai partner university from Taiwan.
Click here to visit their site and their Nagawa Project Facebook page.