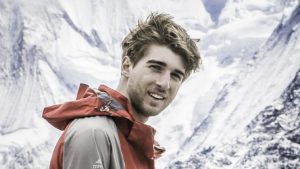 Kyle Obermann '14 accepted into the International League of Conversation Photographers (iLCP) as one of three 2019 Emerging League photographers.  Kyle founder of Explore to Conserve, a Chinese social media movement dedicated to connecting China's outdoor industry and environmental movement, and an environmental KOL working with companies like Weibo, Kuaishou, Alipay, and Outdoor Magazine
…named 2017 Explorer grant winner by WildChina.  His project  titled, "Beyond the Smog: Backcountry Conservation in the Hengduan Mountains," will explore and document ten backcountry, grassroots conservation communities in China's remote Hengduan Range. North Yunnan, west Sichuan, and east Qinghai form a geographic belt known as the Hengduan mountains. According to Kyle this is one of the world's most ecologically interesting and unexplored regions; unknown to the West, this is also where China's next grassroots environmental movement is being born. While at St. Olaf during our LIASE Exploration grant, Kyle worked as a college photographer, studied political science and completed concentrations in Chinese and environmental studies.  Since graduation he has lived and worked in China, finding ways to meld all his interests and become a storyteller between the East and West for environmental issues. To read more about Kyle's WildChina award and view photography and videography, check out the links below. His submission video is available on YouTube.  You can follow his work on Instagram @kyleobermann, Weibo @欧阳凯kyle, or explore www.kyleobermannphotography.com
St. Olaf College "Love Photojournalism & Outdoors"  National Geographic Aug 2020 "China forges ahead with ambitious national park plan"
St. Olaf College "Following the Dream" Spr/Sum 2021
WildChina award announcement    St. Olaf College "Seeing China" story   TimeOut Shanghai article   That's Beijing article
---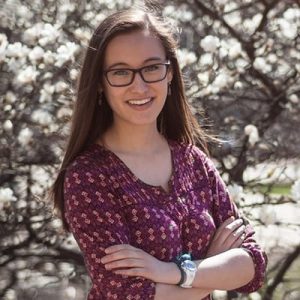 Corey Ruder '16 named a 2017 Luce Scholar by the Henry Luce Foundation.  Established in 1974 to enhance the understanding of Asia among potential leaders in American society this award will enable Corey to conduct work in aquatic biogeochemistry at Lake Biwa in Japan. Currently Corey conducts graduate research that examines the effects of internal waves on nitrogen cycling in reservoirs; she is pursuing a Ph.D. at Washington State University – Vancouver.  In 2016 she received a National Science Foundation Graduate Research Fellowship to support her studies.  While at St. Olaf she completed an environmental studies major while conducting independent research assessing the utility of Chironomidae (Diptera) as indicators of nitrogen loading in lakes and co-founded the Ole Thrift Shop LLC with Lyla Amini '14 and Sudip Bhandari '14. The student-run small business combats campus waste by collecting donations of clothes, books, and miscellaneous belongings in the spring, then selling the secondhand items during the first week of the following school year.  She was active in our LIASE Implementation award.  Corey enrolled in two new Asian Studies/Environmental Studies courses, one that explored environmental sustainability in Japan and another that conducted an investigation of radiation levels in the forest and soils of the Asian Rural Institute.  Follow her on instagram @corey_kiyo
St. Olaf Luce Scholar article    Luce Scholar News    Luce Scholar bio    Corey's Luce Scholar Blog
---
Iris Burbank '18 paint Portraits of Rural Strength from her Asian Rural Institute internship in Japan, see story here.
Alison Curry '19 studies air pollution, language and culture in China, see story here.
Hannah Sorenson '19 and Dorinda Stryker '19 immersed themselves in hands-on work in Hong Kong's Mai Po Nature Reserve and generate a short documentary and interactive web site, see story here.
Asian Studies and Environmental Studies Departments awarded Luce Foundation grant, story here.
---