Call for Proposals for Faculty Funding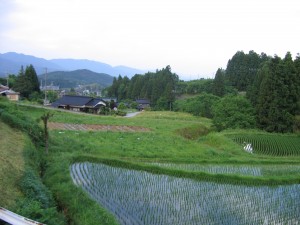 St. Olaf College is making the connections between Asian Studies and Environmental Studies more accessible through generous funding by the Henry R. Luce Foundation. Associate Professor of Chemistry and former Chair of Environmental Studies Paul Jackson notes that "one primary commitment is to shift discussion toward emerging, innovative solutions to environmental issues in Asia, and away from the premise that Asia is only a source of environmental problems." The St Olaf Asian and Environment program is designed to train the next generation by combining up-to-date scientific information with a deeper level of political understanding, cultural awareness, and linguistic fluency.
This grant program encourages faculty to develop teaching and/or research interests in areas that create a better understanding of issues related to the environment and Asia. We expect many proposals to come from one of the two departments; however, we welcome proposals from faculty across campus who can demonstrate that their projects will contribute to the overall goals the LIASE award and the two departments. Examples of what this fund will support include: travel to participate in conferences and workshops related to Asia and the environment, the purchase of new materials for teaching and research purposes, the development of connections for students' internships and research opportunities. If you are unsure if your project qualifies for funding, please contact one of the Faculty Funding committee members listed below.
Proposals will be reviewed by Associate Dean for Interdisciplinary and General Studies Dana Gross and the chairs of Asian Studies [Karil Kucera] and Environmental Studies [Paul Jackson]. Faculty who receive support must briefly report on their project to the initiative directors, and more importantly, they will be required to present their work publicly. Examples for public sharing include: a public presentation in the form of a lecture to the St Olaf or broader community; sharing a module they have prepared for a course; presenting their experience through a publication or participation at a conference. Faculty are encouraged to plan events that involve information and/or new contacts from their experience, funding for which can come from Environment and Asia event fund. For more information on this funding, please contact the Events Coordinator, Matt Rohn.
Proposal Requirements
To apply, please submit the following proposal materials electronically to as-es-luce@stolaf.edu
Proposals should consist of a narrative of not more than 2 pages, 12-point font, single-spaced, addressing the following:
Nature of the funding requested including location, if applicable;
Ways in which the project addresses the goals of the Environment and Asia initiative;
Additional sources of support (e.g., travel grant);
Expected impact of grant on future curricular or career development;
Proposed method of presenting project to the public.
Applicants should provide a budget detailing expenses related to their proposal, including the anticipated number of hours devoted to the project.
Deadlines
Proposals will be accepted on a rolling basis beginning October 15, 2014 through May 1, 2018. Grants will continue to be awarded until each year's funds have been allocated.
2017-2018 Projects Funded
Global Connection/Local Collaboration: Climate Change, Urban Sustainability, and World Wildlife Foundation in Hong Kong
Ka Wong, Asian Studies
Undergraduate collaborators: Dorinda Stryker '19 & Hannah Sorenson '19
Environmental protection and education is one of the most pressing, prevailing, and problematic challenges of the 21st century, especially for urban areas. This project explores the intersectionality, interaction, and initiatives among organizational, economic, and cultural interests in combating environmental issues through an in-depth study of World Wide Fund for Nature-Hong Kong (WWF-HK). The sustainability of major cities like Hong Kong is inextricably bound to the conservation of the nature and resources as well as promotion of environmental awareness among their citizens. Established in 1981, WWF-HK has been an integral part of this effort, not only as an independent branch of a global NGO network but also a partner with the local Hong Kong government in managing nature reserves, conserving biodiversity, and advocating for environmental education. Following an ethnographic and cultural studies approach, this project examines the works of WWF-HK and identifies several key areas in which specific interests come into contact and conflict with one another. Interviews and participant observations explore the ways in which a leading local actant grapples with the complexities of a global city. Through literature review, interdisciplinary research, and digital documentation of both the natural and urban experiences of this metropolis in Southern China, the research team investigates the role of human behavior, the interplay between development and urban sustainability, along with the future of environmental protection and education in Hong Kong. To learn more and view the film compilation, visit the Hong Kong Project website, and see the St Olaf news story.
Agricultural Memories of Yilan: An Excavation of Local Literature and Personal Narratives
Hsiang-Lin Shih, Asian Studies
Undergraduate collaborators: James Sandberg '20, Sofia Reed '20, Hana Anderson '20
Since 2007 when the Hsuehshan tunnel was built between Taipei and Yilan in Taiwan, a new wave of urbanization has spread to the farming communities of Yilan County. Thousands of vacation houses were built, labelled as 'farmhouses,' robbing farmland and damaging surrounding farmland. Simultaneously, the tunnel has brought in new farmers to the Yilan plain, also allowing them to sell products more effectively. Recently a community of new farmers has taken up a cause of nong di nong yong, "farm land for farm use", that concerns diminishing farmland and sustainable farming. Our efforts are to conclude how the landscape has changed and adapted in the last decade, while retaining strong roots in it's own agricultural heritage. To learn more and view the multimedia project, visit the mediacard project site.
2016-2017 Projects Funded
Joanne Quimby made use of LIASE faculty development funds to visit China and Japan to pursue curricular developments and potential areas for environment-related future research. Her summer travel encompassed two separate goals: 1. making connections and gathering materials to identify areas for future research/curricular development pertaining to the environment – including gathering realia to use in her content-based Japanese language courses, and 2. conducting site visits, information- gathering, and making connections more specifically related to developing her interim Asian Conversations course and the Asian Conversations curriculum in general. She visited our partners in Japan at the Asian Rural Institute, International Christian University, and Hokusei Gakuen University, where she continued to learn about the various LIASE-related activities in these locales and worked to develop connections to her own research in contemporary Japanese literature.
2015-2016 Projects Funded
Katherine Tegtmeyer Pak and Sian Muir led five students to north-central Japan to study rural redevelopment efforts and explore eco-tourism possibilities.
Hsiang Lin Shih led two students to Taipei, Taiwan in support of their Magnus the Good award mapping environmental and historical changes in Taipei as seen through a novella. Shih also explored internship possibilities while there.
Hiroe Akimoto continued her work exploring internship possibilities in Japan.
2014-2015 Projects Funded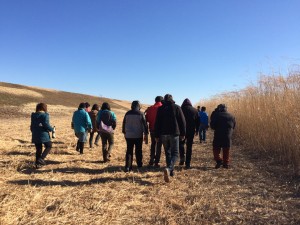 Paul Jackson (Environmental Studies/Chemistry) spent two weeks in Japan doing background work for the creation of a Directed Undergraduate Research (DUR) course to be based at the Asian Rural Institute (ARI) in Nasushiobara, Tochigi, Japan, in January 2016. He joined the Sustainability in Japan course for the middle two weeks of the 2015 term, participated in targeted activities, and collaborated with relevant in-country contacts. The planned DUR course will provide undergraduate research experiences in environmental science and sustainability and opportunities for cross-cultural reflection. It will also serve as a platform to examine questions that will assist ARI staff assess and improve its organic farming operation as part of the recovery effort from the March 2011 Honshu earthquake, tsunami, and Fukushima Daiichi nuclear disaster.
Will Bridges (Asian Studies/Japanese language) designed a course module that connects the environmental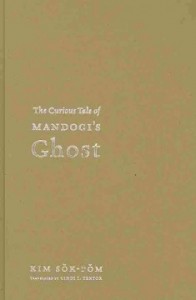 humanities with the study of Japanese-Korean colonial relations for students in AS 220 and Japanese 232. The primary text for this module is Kim Sok-pom's The Curious Tale of Mandogi's Ghost.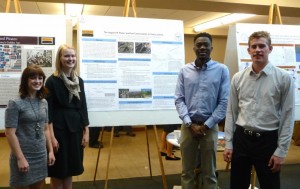 During the summer of 2015, Xun Pomponio (Economics) led four students who studied sustainable development in Pingliang, Lanzhou Province, China, working with our sister institution, Lanzhou University. They focused on how local farmers try to achieve sustainable growth in their yields and their income while combating the loss of topsoil and water in high plateau and arid regions. They presented their results to faculty at Lanzhou and also presented a poster at the St. Olaf Undergraduate Research Symposium on campus in July 2015.
Leadership
Karil Kucera
Art & Art History and Asian Studies, Dept. Chair for Asian Studies
Paul Jackson
Chemistry and Environmental Studies, Dept. Chair for Environmental Studies