International Student Support Staff
All St. Olaf faculty and staff support our international student community. Below are a few of the staff you will meet when you arrive on campus. We are here to help all international students transition to life at college, provide academic advising, career planning, and to be a source of support throughout your time at St. Olaf. Please reach out to any of us if you ever have questions or concerns -- or just want to grab a cup of coffee together!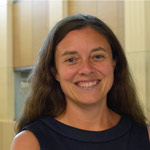 Jenny Howenstine
Associate Dean of Admissions, Office of Admissions
Jenny coordinates international recruitment and admissions for St. Olaf and you have most likely already been in contact with her through the application process.Jenny issues the initial I-20 and assists as students transition to St. Olaf. In the Fall, she travels extensively meeting prospective students and families around the world.
Jenny is on campus the rest of the year to work with students as they apply for admission and financial aid. You are welcome to contact Jenny if your I-20 is still in process, have financial concerns, or if you have other questions related to your time at St. Olaf.
Contact Jenny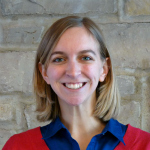 Megan Carmès
Assistant Director for International Student Engagement, Taylor Center for Equity and Inclusion
Megan supports international students as they transition to St. Olaf through advising and programming. She coordinates the International Student Orientation and plans cross-cultural programming throughout the year.
Megan assists international students with immigration regulations and staying "in status" as well. She helps with immigration documentation, updating students' SEVIS records, assisting with OPT/CPT work authorization and educates students about changes in regulations.
Please feel free to contact Megan with any questions or concerns about immigration or life at St. Olaf.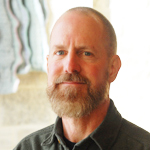 Tim Schroer
Associate Dean of Students, Office of Student Life
Tim helps international students with transition to college life and supports through advising and strategic planning for your academic goals. Tim helps manage any issues that may arise for students both in and out of the classroom.
Please contact Tim if you have any questions regarding college life, academic planning, or are struggling in class.
Contact Tim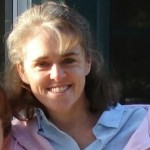 Anne Berry
Multilingual Student Support Specialist, Center for Advising and Academic Support
Anne works with students whose first language is not English. She provides strategies and support as the students continue to improve their conversational and academic mastery of the English language.
Anne provides writing support for students in WRI107 and also coordinates the Conversation Partner programs in the Center for Advising and Academic Support.
Please contact Anne if you have questions about how to get help with academic writing and speaking at St. Olaf.
Contact Anne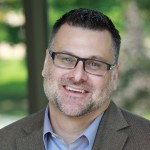 Bryan Shealer
Associate Director, Career Development & Coaching, Piper Center for Vocation and Career
Bryan provides career coaching and advice to international students. Please see Bryan if you have questions about how to search for an internship, research, or other career-related activities during your time at St. Olaf. Bryan also helps coordinate mock-interviews and resume reviews for international students.
Even if you are not yet ready to start working, stop by to talk with Bryan about your goals for the future — it's never too early to start forming your strategic plan for graduation and your future career!
Contact Bryan
The Taylor Center for Equity and Inclusion
St. Olaf College
1520 St. Olaf Ave.
Northfield, MN 55057
+1-507-786-3073 (Phone)