There are a lot of opportunities for you to find your passions and interests on campus, with the help of our numerous student organizations! At St. Olaf, International students from around the world are welcome, and the school takes great interest in all backgrounds. There are various activities and events for international students. Multicultural and International student organizations hold numerous events throughout the year. Although many international students lead and participate in these events and organizations; they are not limited to international students only. All Oles are welcome to join. Diversity Initiatives Support Committee (DISC) is one of the Student Government Association (SGA) branches, in addition to others including political, social, music, etc. branches.
Here is the list of multicultural organizations on campus:
Diversity Celebration Programs
Multicultural
There are around 250+ other student organizations that all students are welcome to join including academic clubs, volunteer groups, club sports, and many others. Students will most likely find more than one org that interests them and are free to join as many as they want, whether it's a pre-existing interest or just looking to try a new thing. To find out more about these organizations, follow this link: http://www.stolaf.edu/orgs/list/index.cfm?fuseaction=listallorgs
Here are examples of some events that are hosted by international and multicultural student organizations:
Omkara
Omkara is an annual show that highlights the cultures of South Asia. It is hosted by the student organization Celebrate South Asia! (CSA!) each November. The show consists of a mix of dance performances, musical numbers, skits, speeches, and a fashion show presented by students and faculty members. A delicious Indian/South Asian dinner is served every year. Watch the Omkara 2019 stream here.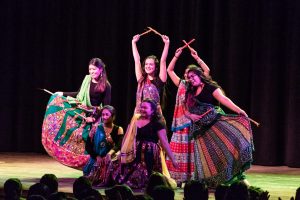 (Photo credit to Hector Poveda & Danny Harrington/Manitou Messenger)
Africa and Caribbean Night
Annual Africa and Caribbean Night is held by Karibu in the Pause. There are usually dance performances from all regions of the continent. The show also features poetry, song interpretation, a fashion show, and a short skit to increase the originality of the show.  Watch the Africa and Caribbean Night 2019 stream here.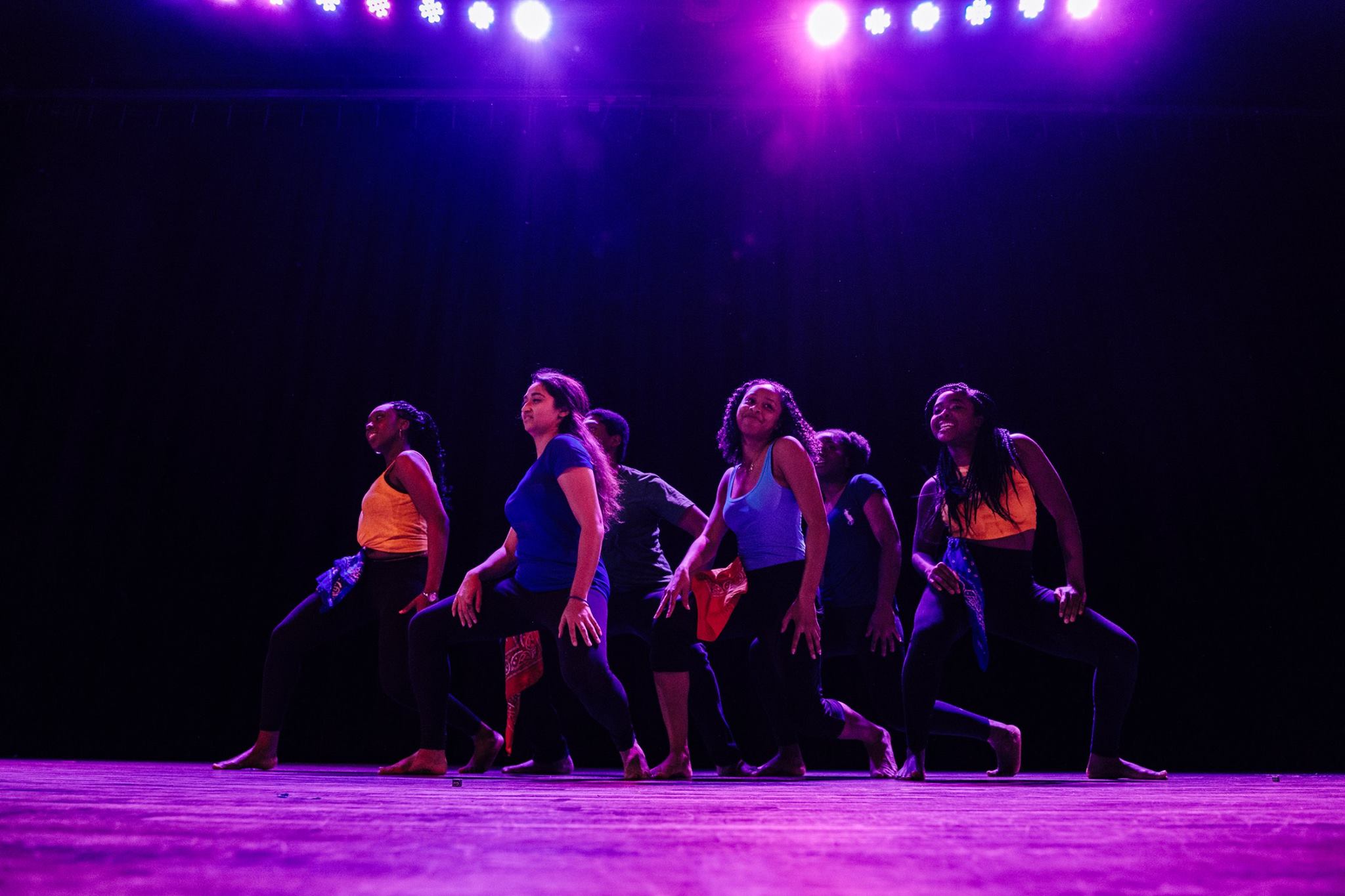 (Photo credit to Karibu at St. Olaf College Facebook page)
Lunar New Year
Lunar New Year is the biggest festival celebrated in East Asia. It has been celebrated at St. Olaf College for more than 5 years and is hosted by Team Tibet, CCC, KCA, and VOICE. There will be performances from China, Tibet, Korea, and Vietnam. The show also features spectacular dance and musical performances. Follow this link to watch  Lunar New Year 2019: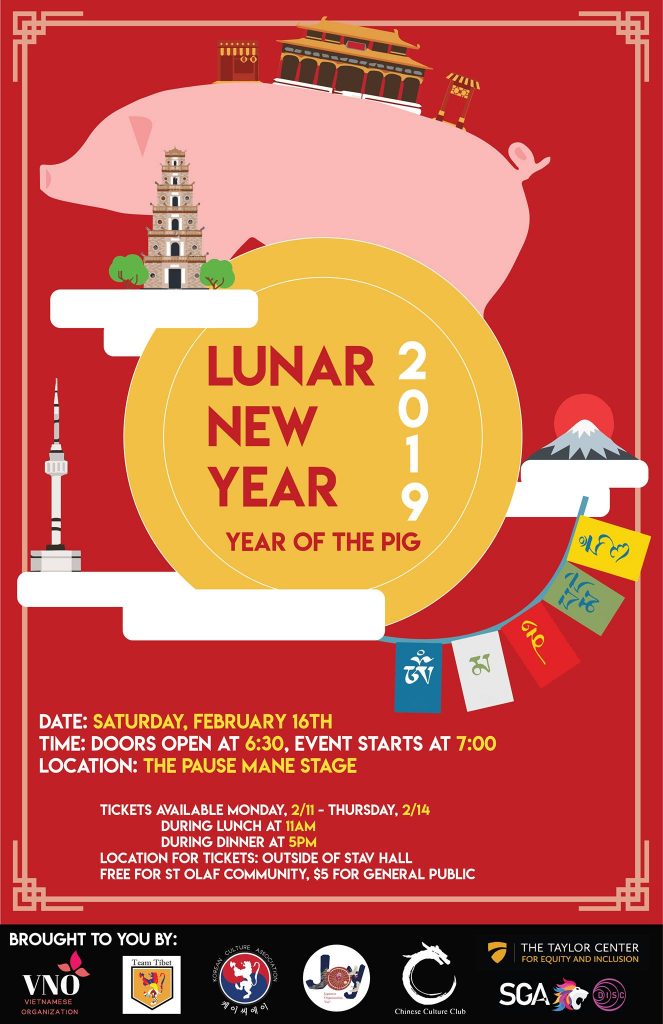 (Photo credit to St. Olaf College Team Tibet Facebook page)
International Student Organization
ISO is a student org that works to serve the St. Olaf Community by bridging the gap between the international students and the community. There are game nights, movie nights, guest lectures, or debates throughout the year. The biggest ISO event of the year is the annual International Night. It's a marvelous night held in March that displays our cultural diversity on campus. There are lively dances and beautiful singing performances. Various individuals and multicultural orgs perform, celebrate their culture, and share it with others. It sells out every year and the entire school is invited. Here is a video of International Night 2019: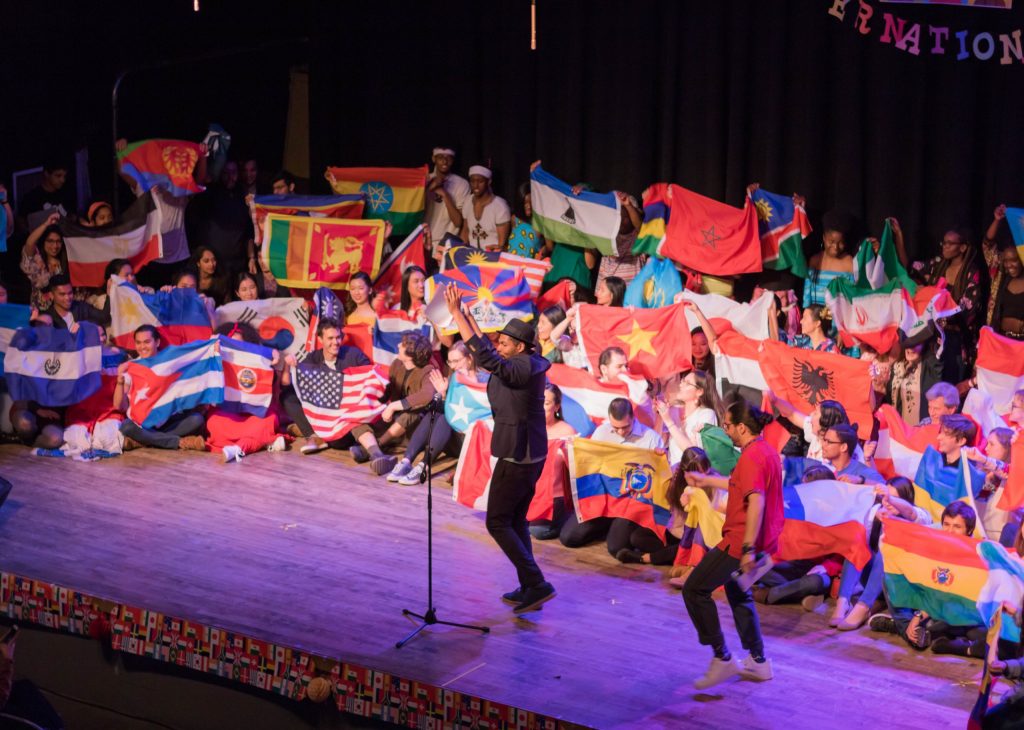 (Photo credit to Danny Harrington/Manitou Messenger)
FOR FALL 2020: a lot of the group-meetings and work will be done remotely using online video calls. Once the campus resumes its work, as usual, you can do a lot of the group activities. But the discussions and some meetings can happen as long as everyone follows the guidelines of social distancing.