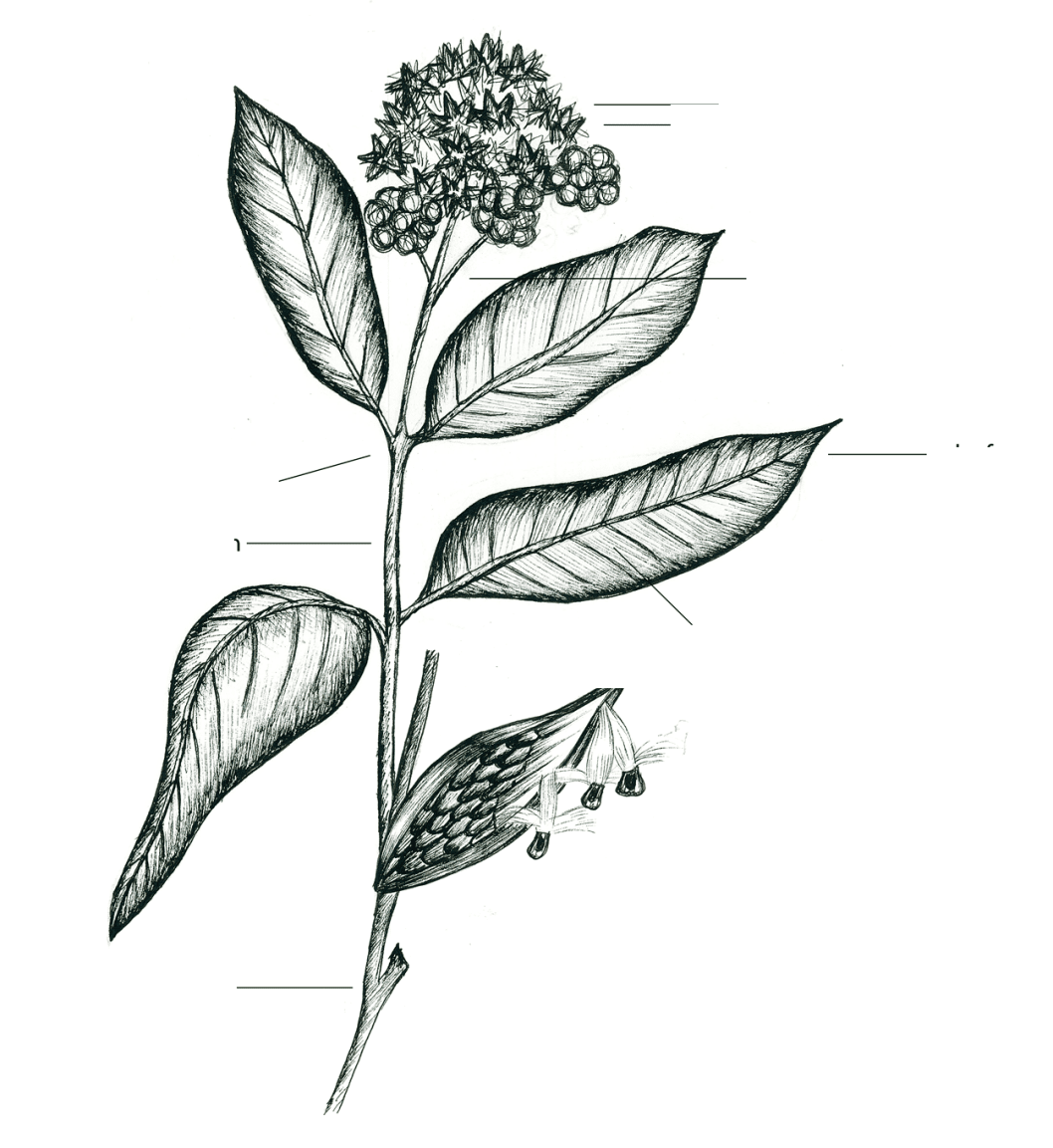 Milkweed, a Critical Food Source for Monarchs
About This Lesson
This lesson moves from the monarch population decline to the milkweed population decline. Students will engage in a discussion of milkweed and its native range. Students will also discuss what effects climate change might have on the ranges of both monarch butterflies and common milkweed plants.
Objectives
After this lesson, students will be able to:
Identify common milkweed, its life cycle, and its parts.

Identify the native range of common milkweed.

Describe the benefits of eating milkweed for monarchs.

Distinguish between different milkweed species and their ranges.

Predict 

the effects of climate warming on the ranges.
Information for Classroom Use:
Students should know or be familiar with:
Monarch butterfly anatomy, life cycle and migration patterns.
Teachers should know or be familiar with:
The scope of, and protocols for the lab.
This lesson is about 30 minutes or half of a class period.
Computer with internet and projector capabilities.

Lab notebooks/folders

Milkweed seedlings or cut plants can be useful supplements for station 1.
See Grade Versions of This Lesson
Our community members have contributed to our curriculum through updating versions modified to fit their grade or age group. Browse our library for lessons categorized by classes ranging from grades 6 to 16.