The 442nd Regimental Combat Team

For the majority of the Nisei who served during World War II, the 442nd Regimental Combat Team was their destination. In the spring of 1942, Colonel Pettigrew in the Military Intelligence Division first suggested organizing a Nisei combat unit to be deployed in Germany. In 1943 the U.S. government started allowing Japanese Americans to volunteer and be drafted into the military.  Although this announcement was met with great enthusiasm in Hawaii, American citizens of Japanese ancestry were put in camps on the mainland; it was deemed necessary that they received  "leave clearance" before joining the arm forces, which caused some controversies in the community.
In order to screen Nisei men for military service, the War Department created a four-page questionnaire that was sent to every adult male and contained two questions that split the camps divisively, numbers 27 and 28. Number 27 asked whether one was willing to serve in the army, and number 28 asked whether one would swear allegiance to the United States and forswear allegiance to the Japanese emperor. As the questionnaire was sent indiscriminately to every adult male in camps regardless of citizenship or age, confusion and conflict arose. If the Issei (First Generation Japanese) men, who were ineligible for citizenship in the U.S., answered "yes" to number 28, it left them without a country. If they answered "no," of course, meant they were disloyal aliens and even possibly a war enemy. The implications of answering "yes" or "no" on the questionnaire, combined with anxiety of being placed in camps, erupted into anger and confusion. Surprised by such a development, the War Department's Bureau of Public Relations had to manage the crisis as they tried to recruit within the camps. Since the combat losses of the mostly Hawaiian 100th Infantry Battalion in Italy required more Nisei manpower for replacement, the War Department and the JACL came to the conclusion that restoring Selective Service for Nisei was the solution, and consequently, on November 18th, 1943, Nisei became eligible for Selective Service and were drafted.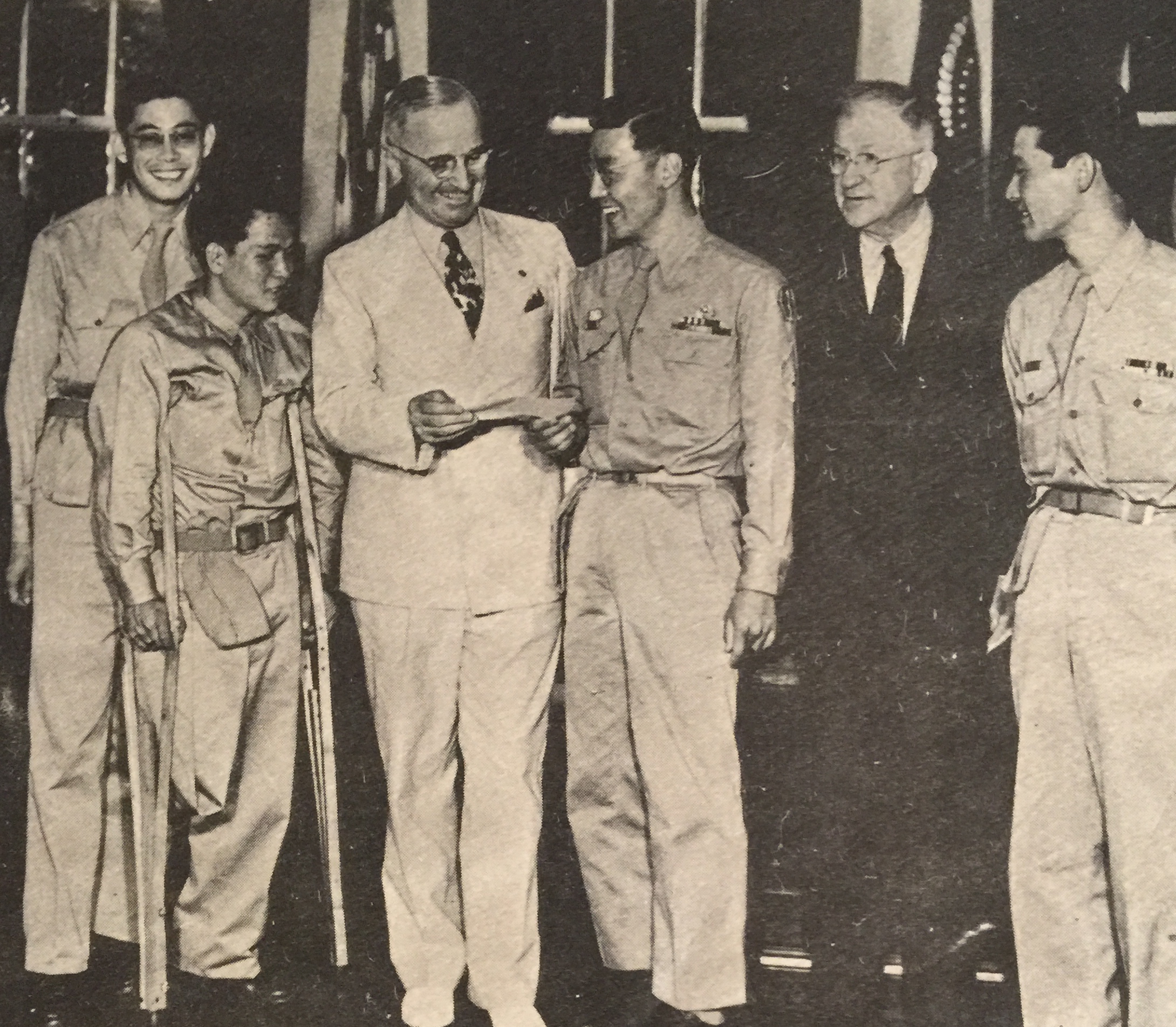 McNaughton, James C. (2006). Nisei linguists: Japanese Americans in the Military Intelligence Service during World War II. Washington, DC: Dept. of the Army.
Reeves, Richard. (2015). Infamy: the shocking story of the Japanese American internment in World War II.  New York, NY: Henry Holt and Company.