With the entry of the U.S. into World War II after Pearl Harbor, many Nisei rushed to enlist to prove their loyalty to America. However, due to suspicion of a "Fifth Column" in the West Coast Japanese American community that aided Japan in Pearl Harbor, the Japanese Americans on the mainland were classified as 4-C, or "Enemy Alien ineligible for enlistment," on their registration cards and were not allowed to enlist. As for the Japanese American soldiers already enlisted in the military or affiliated programs before Pearl Harbor, and they were either discharged or transported to remote inland desk or labor jobs. It was not until the Military Intelligence Service, formed originally under the Fourth Army command, moved to Minnesota that the military began to actively seek Nisei to join in the war effort. In 1943, the 442nd, an all Japanese regimental combat team, was created. The draft was accordingly reinstated for all able-bodied Nisei men. These men went on to serve their country, even when their own families were still behind the barbed wire.
In Hawaii, which was not yet a state at the time, Japanese Americans constituted a large portion of the overall population. They thus experienced rather different treatment than their inland counterparts, who comprised a much smaller ethnic minority. Hence, the Japanese residence in Hawaii did not go through the internment camps, although the Honouliuli Internment Camp on Oahu was built and opened in 1943 to hold internees from other locations and comprised non-combatant laborers captured during the Pacific War. Many Japanese Americans in Hawaii were enlisted in the Hawaiian Army National Guard when Pearl Harbor occurred. This group eventually became the 100th Infantry Battalion and saw heavy combat in Africa and Italy during the war, and was later combined with the 442nd in 1944.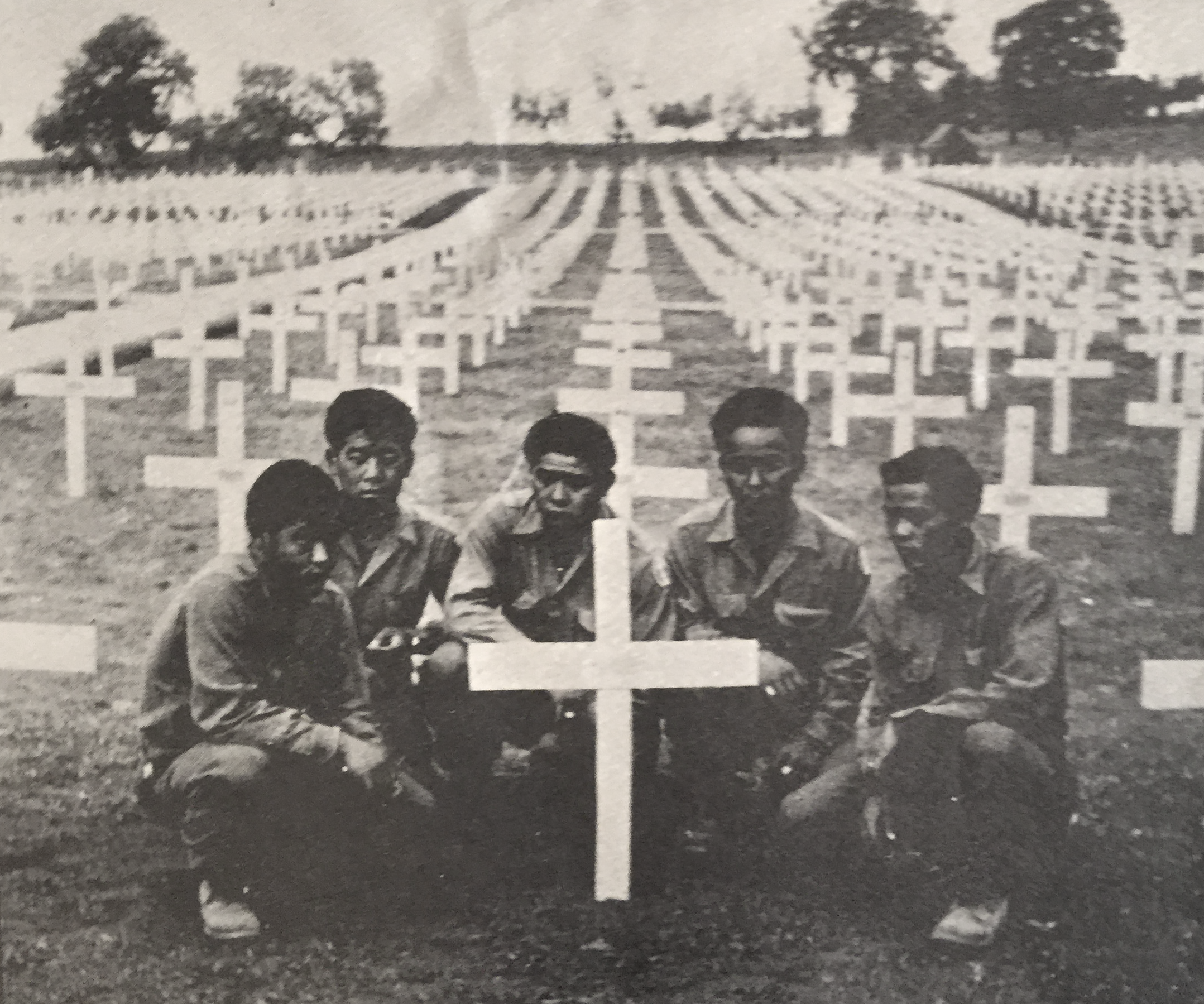 McNaughton, James C. (2006). Nisei linguists: Japanese Americans in the Military Intelligence Service during World War II. Washington, DC: Dept. of the Army.
Reeves, Richard. (2015). Infamy: the shocking story of the Japanese American internment in World War II.  New York, NY: Henry Holt and Company.