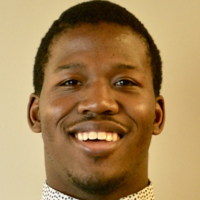 Prince Kendema ('18) is a second generation African American who was born in Newark, New Jersey. He currently lives in Brooklyn Center, Minnesota, with his mother and two older siblings. He attends St. Olaf College where he is studying Economics and Asian Studies with a concentration in Japanese studies. He enjoys traveling and as a result has been to many places such as China, Japan, Florida, and Philadelphia. While at St. Olaf he is involved in a variety of organizations, such as the Student Support Services and McNair TRIO program. His hobbies include spending time with friends, playing sports, and practicing Japanese.
Tsuechy Lor ('17) is a second generation Hmong attending St Olaf College in Northfield, Minnesota with an Asian Studies major. He is the youngest of four siblings in a family of six. His mother and father are both Hmong refugees who lived in the Thai refugee camps due to the Vietnam War and Secret War. His father and mother came to the United States when they were sponsored by relatives who lived in America. Lor is part of the Hmong Culture Outreach (HCO) club where students can learn more about the Hmong people, heritage, and culture.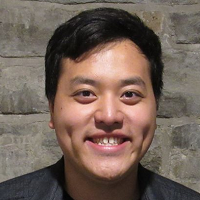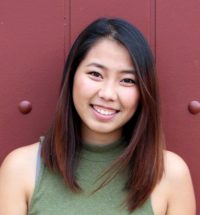 Tracy Xiong ('18) is a second generation Hmong American, born and raised in Minnesota. Xiong's parents immigrated to Minnesota from Thailand in 1990 due to the Vietnam War. Xiong is the ninth child of a family of ten. She is a first generation college student at St. Olaf College, with an Asian Studies and Psychology double major and a China Studies concentration. Xiong is an active participant in St. Olaf's Hmong Women Dialogue organization, which serves as a support group for but not limited to Hmong men and women. She is also part of the TRiO Student support services program at St Olaf.
Ka Wong is Associate Professor of Asian Studies and Director of Chinese at St. Olaf College. He received his PhD. in Chinese and M.A. in Arts from the University of Hawai'i and another M.A. in Thai Studies from Chulalongkorn University, Thailand. His research explores the symbiotic ties and tensions between individual identity and cultural discourse. He has published on a wide range of topics about Asia, such as cultural pedagogy, Chinese language and literature, transnational cinema, visual anthropology, and public art. He is the recipient of various national and regional grants for his works, including the National Endowment for the Humanities (NEH), Associated Colleges of the Midwest (ACM), Council of Independent Colleges (CIC), ASIANetwork, Digital Humanities on the Hill (Mellon Foundation & St Olaf College), and Magnus the Good Awards (St Olaf College). Beneath the North Star: Southeast Asian Americans in Minnesota is one of the quadrilogy from his digital project Asia in Minnesota that also includes Beyond the Barbed Wire: Japanese Americans in Minnesota, Between Two Worlds: Hmong Americans in Minnesota, and Behind Myth and Magic: Traditional Chinese Medicine in Minnesota.