The Brahma Kumari Centre, Hyderabad 
16 January 2019
Julia Hearn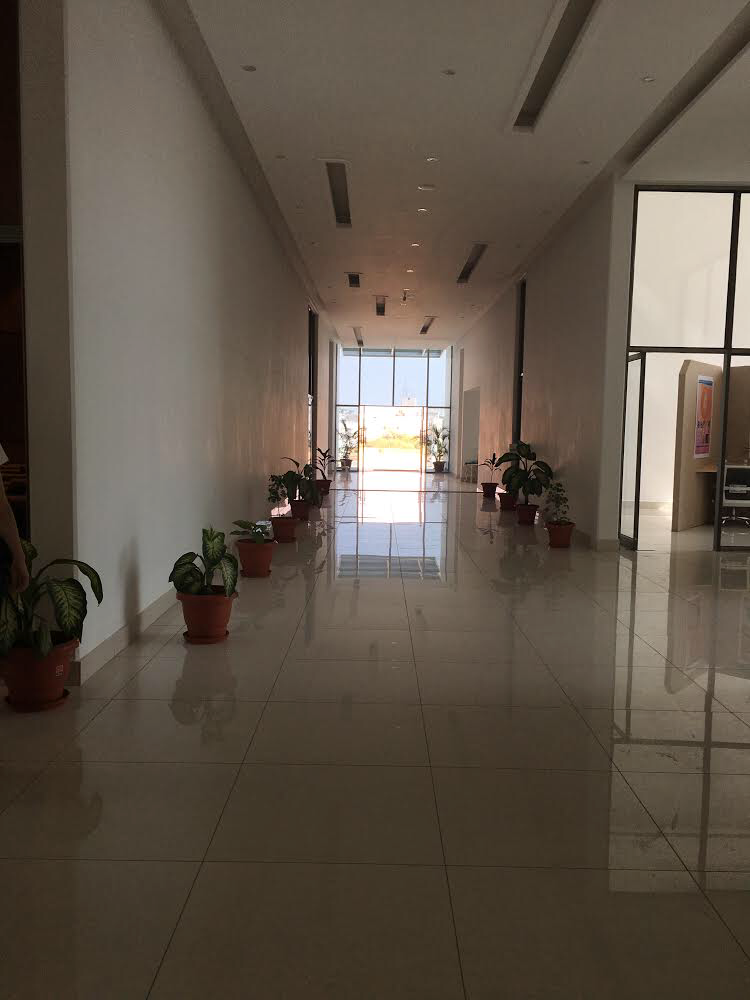 Open Hallway of Inner Space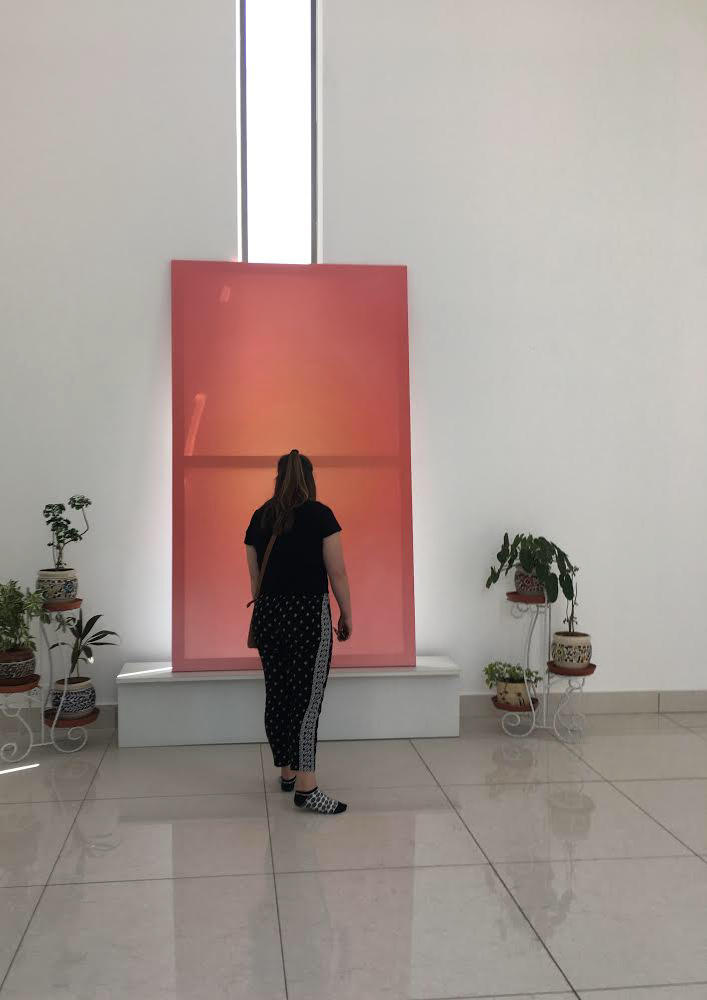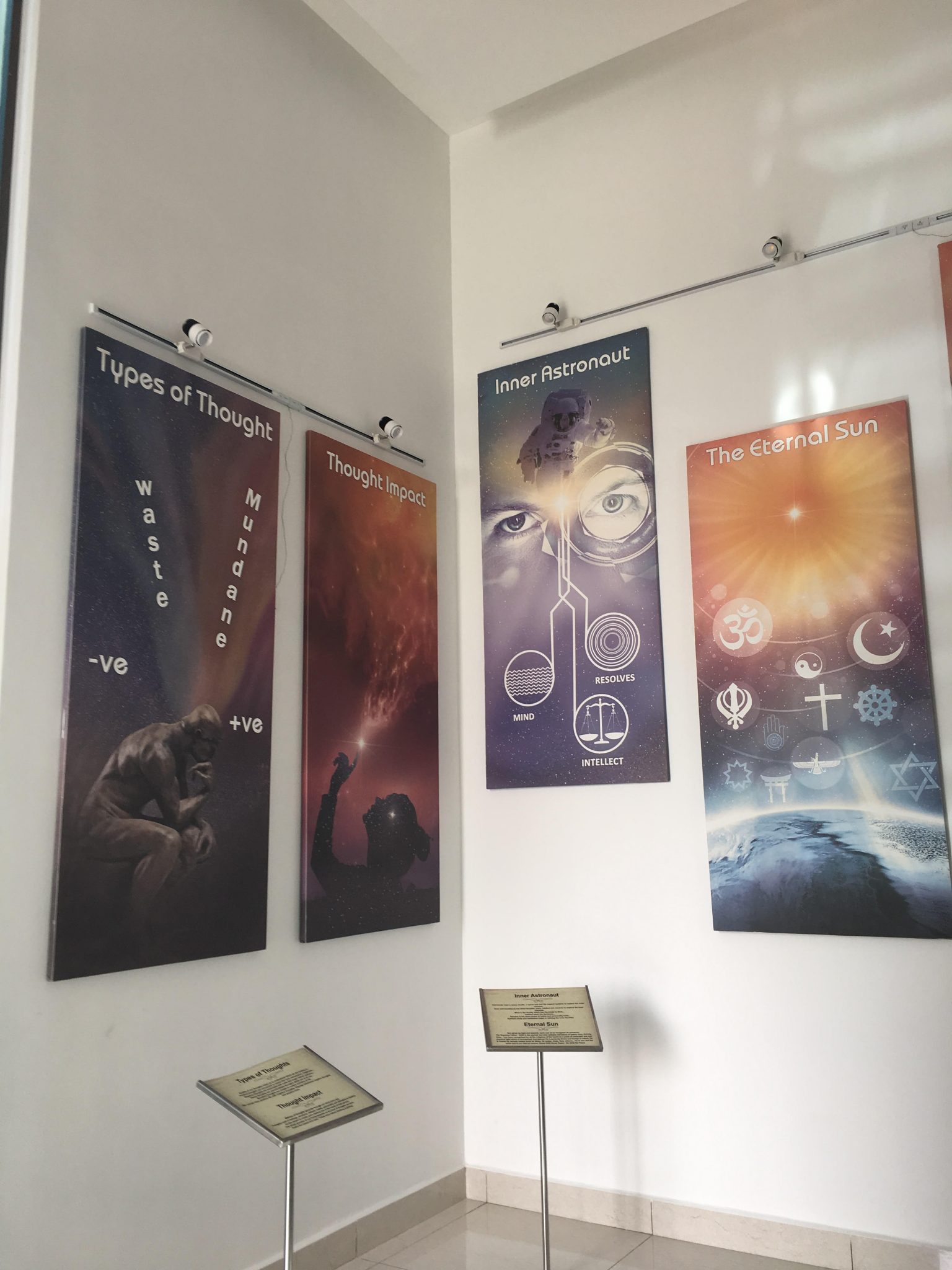 The Brahma Kumari Centre has calm and relaxing environment that made it aesthetically pleasing. It is a sprawling forty acres of mostly white, minimalist style buildings with the intention of creating a peaceful area for meditation. The bare passageways and silent corridors especially at the Inner Space center created an almost eerie atmosphere.
Mental Awareness
The Brahma Kumari Centre in Hyderabad is a retreat center that is focused on meditation and spiritual renewal through mindfulness. It is a new age form of Hinduism, but its overall philosophy is not specific to any religion—it is centered on the mind. In comparison to the other religious sites that we have visited, this was the first one that was more spiritual than religious. It focuses on the values of human potential  and harmony in relationships. It aims to give people a sense of their true identity and vocation simply through meditative practices rather than a religious creed or set of core beliefs. Brahma Kumari's commitment to a holistic approach to meditation and spiritual well-being can be helpful for anyone even if they are not religious at all. Their philosophy goes beyond religion. For example, they practice Raja yoga, which contains no rituals or mantras. This is a versatile form of meditation that solely promotes mental awareness.
I feel that the Brahma Kumari mission can attract people of all faiths, as it provides an inclusive atmosphere for personal reflection. However, some parts of their new age philosophy seem as though they might be trying to sell it to people through modes such as Scientology. Again, I think that this could be because they're trying to appeal to both religious and non-religious people. They want to showcase their philosophy in a way that is more logical and scientifically-based than a religious institution. Aside from this though, they seem to simply be promoting a lifestyle that has an emphasis on self-awareness and contemplation. Brahma Kumari's beliefs and atmosphere centered on positive thinking and peaceful renewal could be over-simplified because I think that it takes more than meditation training to achieve true spiritual awareness. However, I feel that they have the right idea when it comes to beginning one's journey toward improved mental health. Their beliefs about learning to exercise and relax the mind can make a huge difference in one's outlook on life.