Krishna Temple, Hyderabad 
Jan 9, 2019 
Zofie D. Basta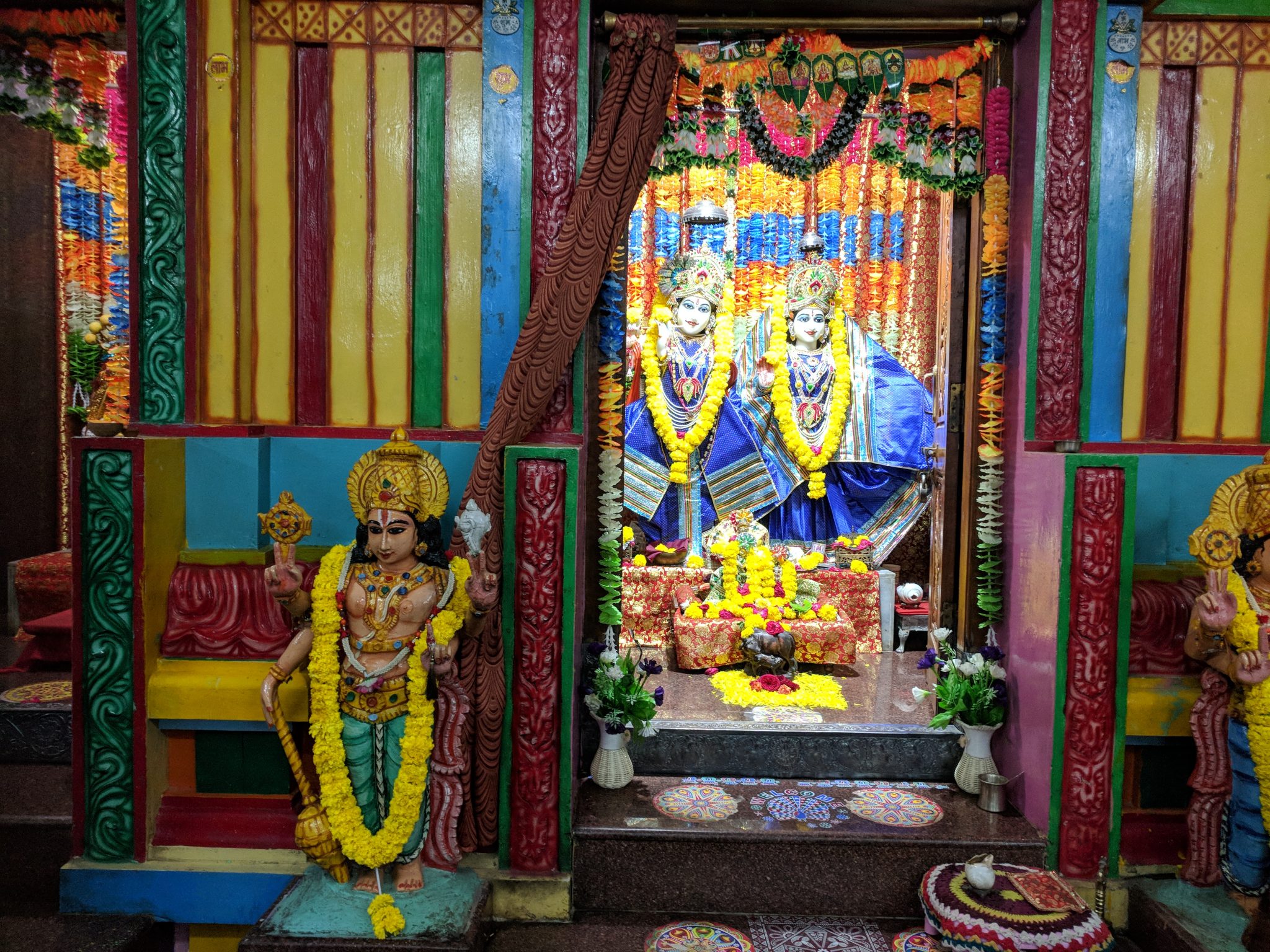 A beautifully-dressed Krishna with his consort Radha, both on display at the center of the temple.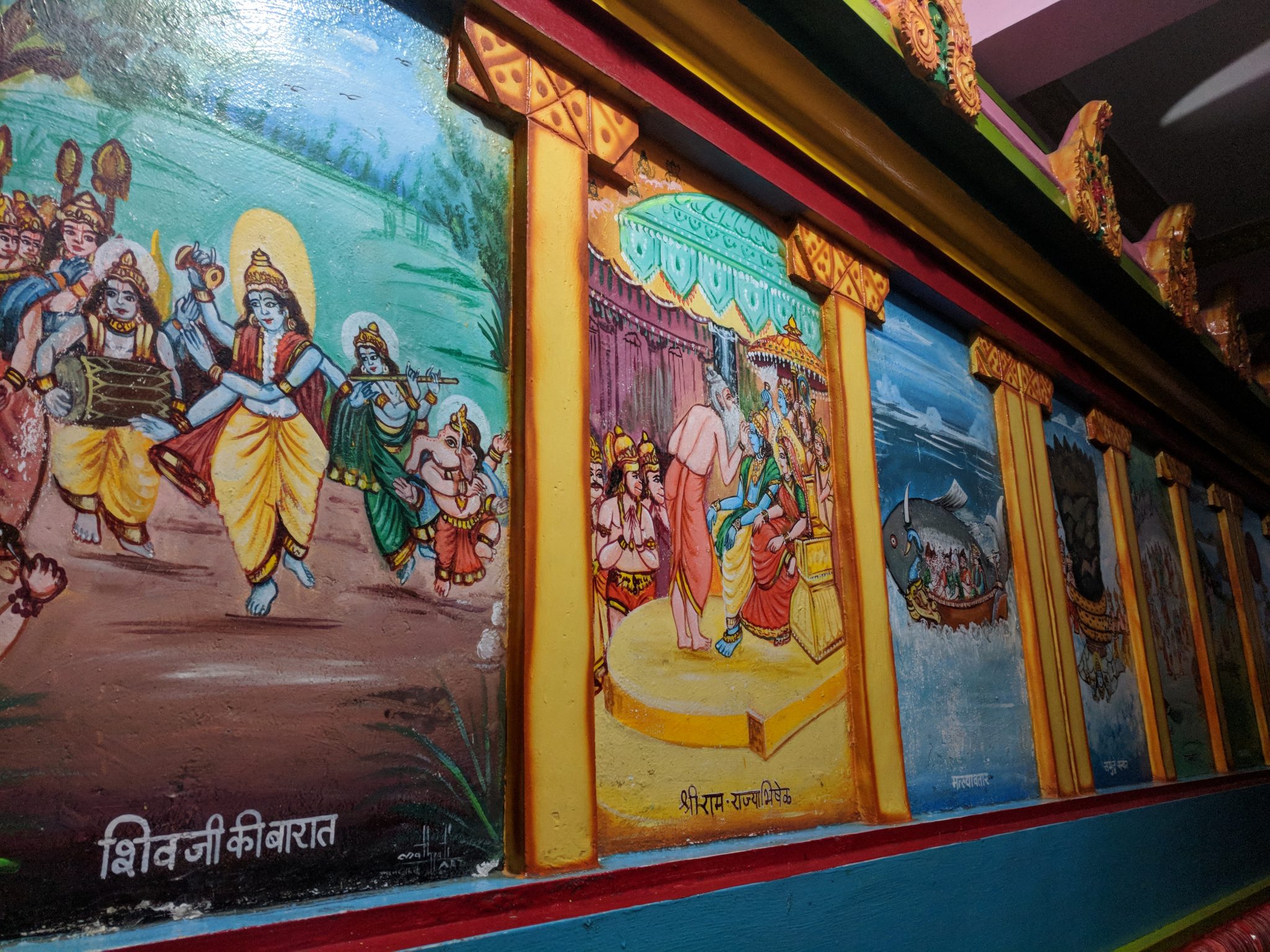 Vibrant wall paintings teach the history of Krishna and his past lives.
You are what you eat
That water you slurp with your face to avoid cholera, the crystals
Stashed away like a jewel to be saved
Shiva and Vishnu watch, beautiful painted milkmaids
Dripping
This is too sacred for mortal film
Drink Drink! he says
Deep-set American stops you from trying
A bell sounds, the practice begins
Hindu temples drip in sensory stimulus, and the Krishna temple is no exception. It is a very local place, tucked up near an open sewer at the end of a long, residential dirt road – much more veiled than the illuminated and glittering Sai Baba temple nearby that lies on the main highway. As we visit, Krishna sees us, the Shiva Lingum sees us, and painted scenes of Krishna's life encircle the children speed-circumambulating through the temple. The temple felt as homely and familiar as it possibly could, being a temple of a different faith in a different country in a different language. The Krishna temple especially has a feeling of personal rather than communal devotion, evidenced by the lack of community gathering space in the temple and the rather solitary religious activities contained inside of it. After he gently lead me around the temple and explained the scenes in the local language, the resident holy man put a large bell on my head with a smile. His blessing, accompanied by water and large sugar crystals, emphasized personal rather than communal devotion, which to me is a very appealing part of Hinduism. Hinduism is all about the concept of darshan, seeing the deity and being seen, the 'statues', known as murtis, are not icons but yet are a means of connecting with the divine. The sugar crystals offered were prashad, sanctified food that has been offered to the Divine and then consumed by practitioners. Prashad is Hinduism at its most intimate as it allows the Divine to become one with the Body.