The Laboratory of Energy and Advanced Diagnostics (LEAD) is located in the 3rd floor of the Regents Hall of Natural Sciences at St. Olaf College. Opened as a LEED Platinum certified facility in 2008, the Regents Hall of Natural Sciences was designed to foster interdisciplinary teaching and collaborative research, facilitating the cross-disciplinary approach required to solve the scientific challenges of the 21st century.
The Lab has a floor space of 600 square feet and is conditioned to house class IV laser systems, and it is equipped with:
220 V electricity lines, chilled water circulation, optically dark windows, laser safety curtains.
A high-energy pulsed nanosecond Nd:YAG laser capable of generating wavelengths of 1064, 532, 355, and 226 nm.
A high-energy tunable dye laser system with a frequency conversion unit.
A pulsed nanosecond nitrogen laser and associated dye laser.
CW laser sources with wavelengths of 457, 488, and 514 nm.
A variety of light dispersion instruments, including a scanning monochromator and spectrometers.
A pulsed hypersonic flow instrument to generate variable density and temperature flows via Laval nozzle expansions.
Gas lines, vacuum pumps, mass flow controllers, gas mixing hardware, pulse/delay generator, oscilloscope, and photodetectors.
A liquid nitrogen cryostat.
Schlenk line for air-sensitive synthesis.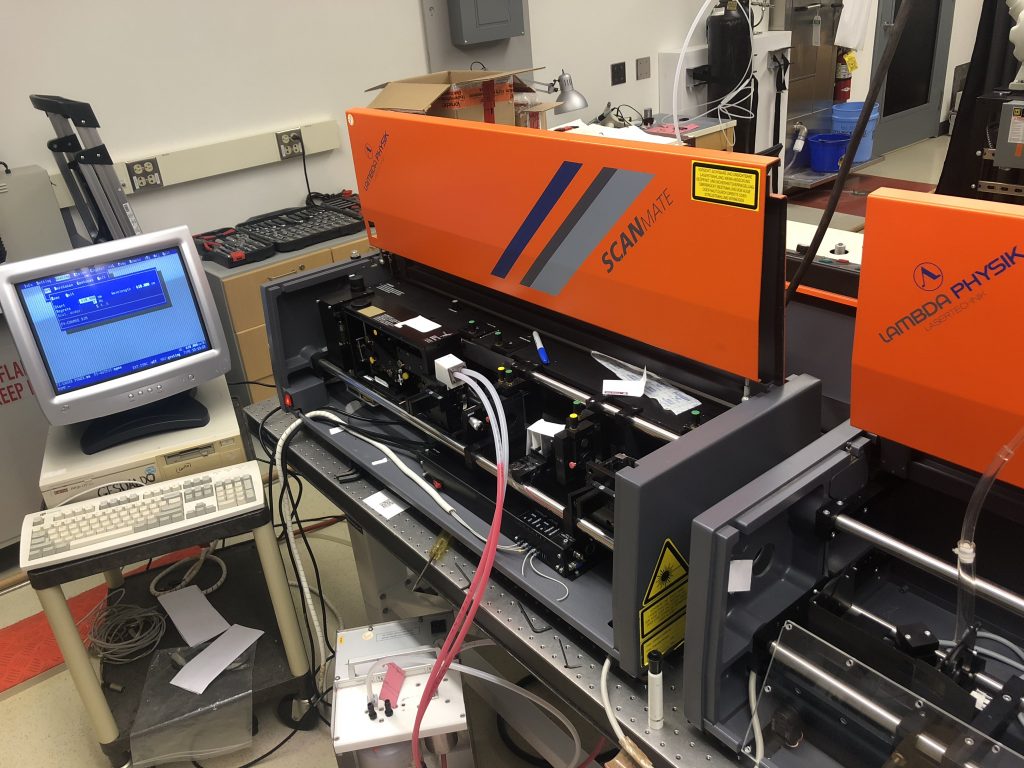 Computing facilities at St. Olaf College rank near the best in the country, according to recent St. Olaf Information Technology surveys. LEAD is equipped with multiple computers and data acquisition cards. Additional computers are readily available for use by students and professors for data analysis equipped with design and data acquisition and analysis software, including Solidworks, Matlab and LabVIEW.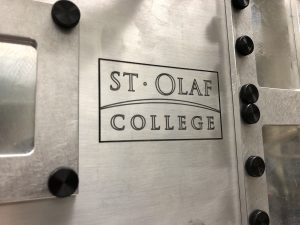 A machine shop is located in the same building and is available for the use of the Chemistry and Physics Departments. A technician is available to meet general laboratory needs, including electronics repair and machining.