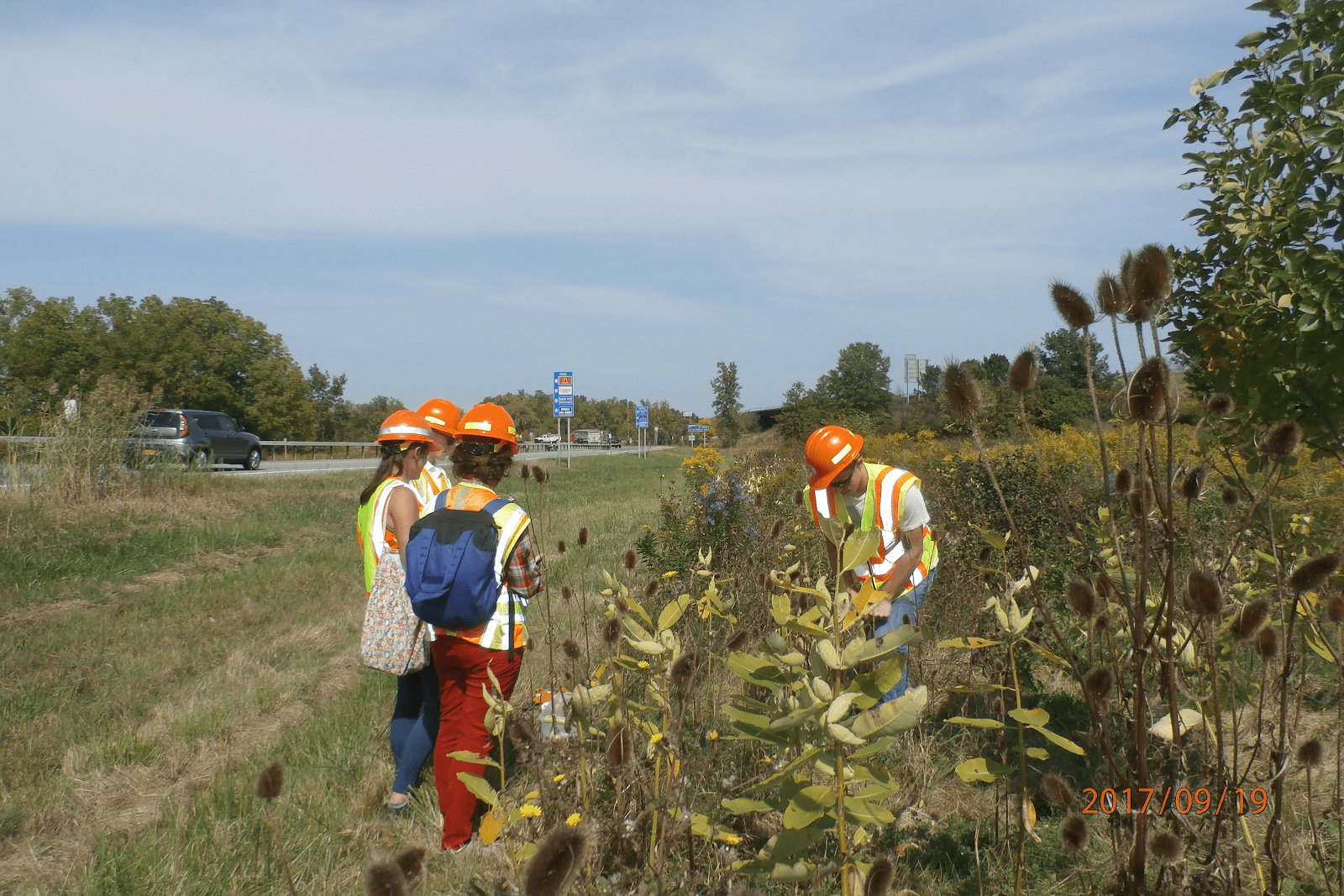 Local Adaptation of Milkweed – Citizen Science: Monarch and Milkweed Awareness
About This Lesson
This lesson introduces students to their culminating task: a citizen science project bringing awareness of the monarch and common milkweed decline, as well as their research findings, to their community. Students may work alone or in groups. The teacher or the student may choose the type of project best suited to their unique community.
This lesson plan is a component of the EVALUATE stage of the 5E Learning Model or the overall curriculum.
Objectives
After this lesson, students will be able to:
Incorporate prior knowledge and authentic data into a deliverable,

Present data in a unique "data jam" format.

Propose potential solutions to a large ecological issue.

Disseminate information to a larger audience.
Information for Classroom Use:
Students should know or be familiar with:
The analysis they've performed on their data
Teachers should know or be familiar with:
Data jams

Organizations to partner with for the citizen science component (Native Plant 

Society, local park, etc.)
This lesson is about 4 class periods (depending on how much in-class time is given for students to work on their projects).
Computer with internet and projector capabilities

Other materials vary by student project
See Grade Versions of This Lesson
Our community members have contributed to our curriculum through updating versions modified to fit their grade or age group. Browse our library for lessons categorized by classes ranging from grades 6 to 16.